Sometimes you want to switch from using one web browser to another, perhaps you have received a new PC, or maybe you've just changed your mind or heard stories about your current web browser that you don't like.
Fortunately, all the major browser makers make the process of switching to their browser simple and easy.  Microsoft's Edge web browser comes with Windows and has many advantages over Google's Chrome browser, namely that it's much easier to manage your privacy in Edge than with a company who's primary means of generating income is through selling its users' data to advertisers.  I wrote about how you can switch from Chrome to Edge.
Open Settings in Edge and you will see a Default browser link in the left side panel.  Click this and you will see a simple Make default button that you can click to make Edge your default web browser.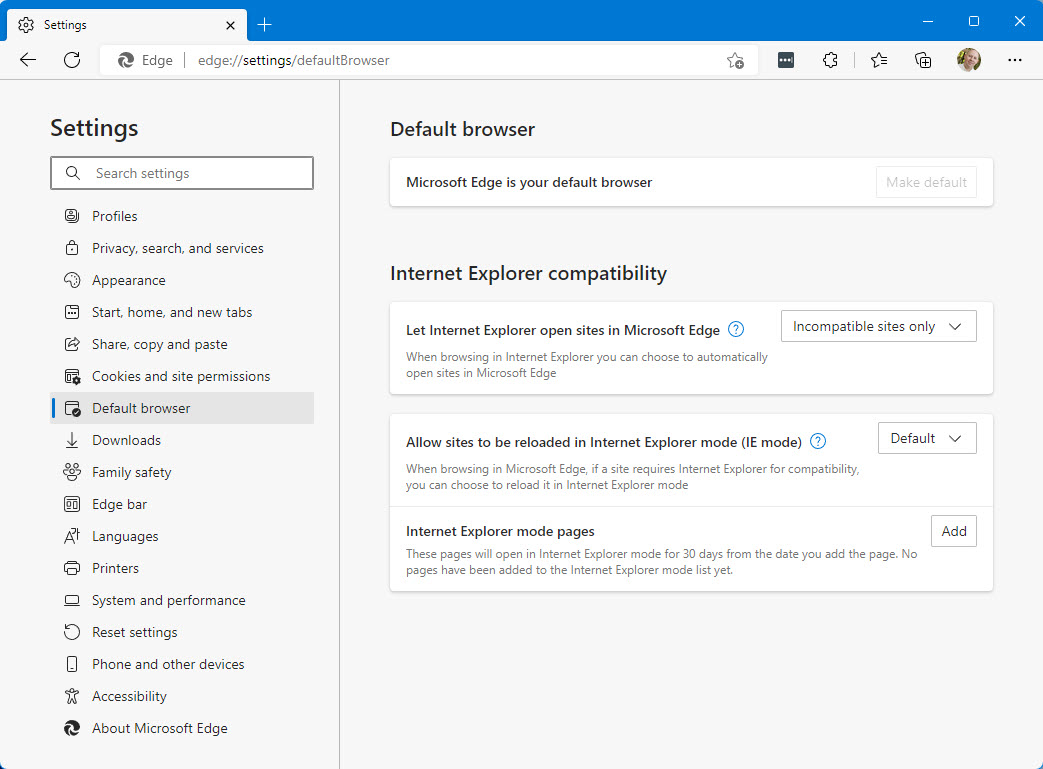 Google make it similarly easy to make their Chrome web browser your default in Windows, and it works in exactly the same way.  Open Settings and then click the Default browser link in the left side panel.  This will display a Make default button you can then click.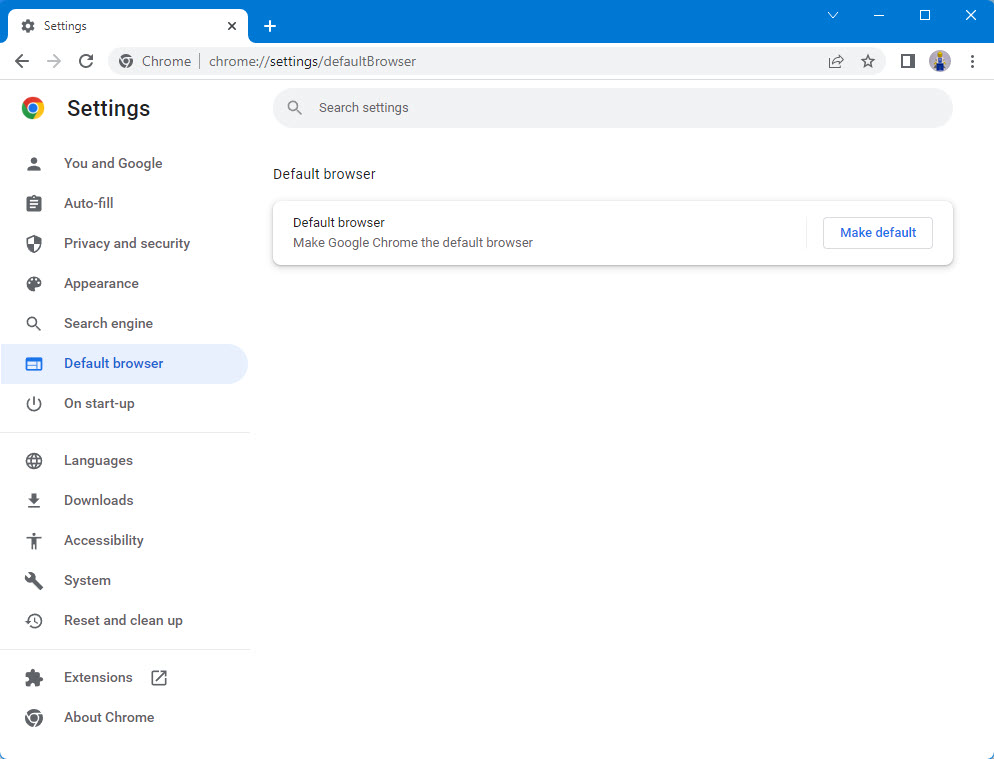 Other browsers such as Safari on Apple devices, and other Windows, Android, and Linux browsers including Firefox and Brave will all operate in the same way.  These companies want to make it easy and simple for you to make their browser your default.
Learn how to find your way around Windows 11, make it easier to use, and how you can get more done with your PC with Mike Halsey's book "Windows 11 Made Easy", now on sale from Apress, Amazon, and all good book sellers.