If you have more than one disk in your PC you might choose to use it to keep your files and documents stored away from your Windows installation.  This can help in the, fortunately very rare case there's a problem requiring Windows to be reinstalled.  There are other reasons however as it frees up space on that drive for the installation of software, apps and games.
To make OneDrive store your files and documents elsewhere other than the default C:\Users\ folder, Click the OneDrive (cloud) icon in the System Tray on the desktop Taskbar, then click the Settings icon and and then click Settings in the menu that appears.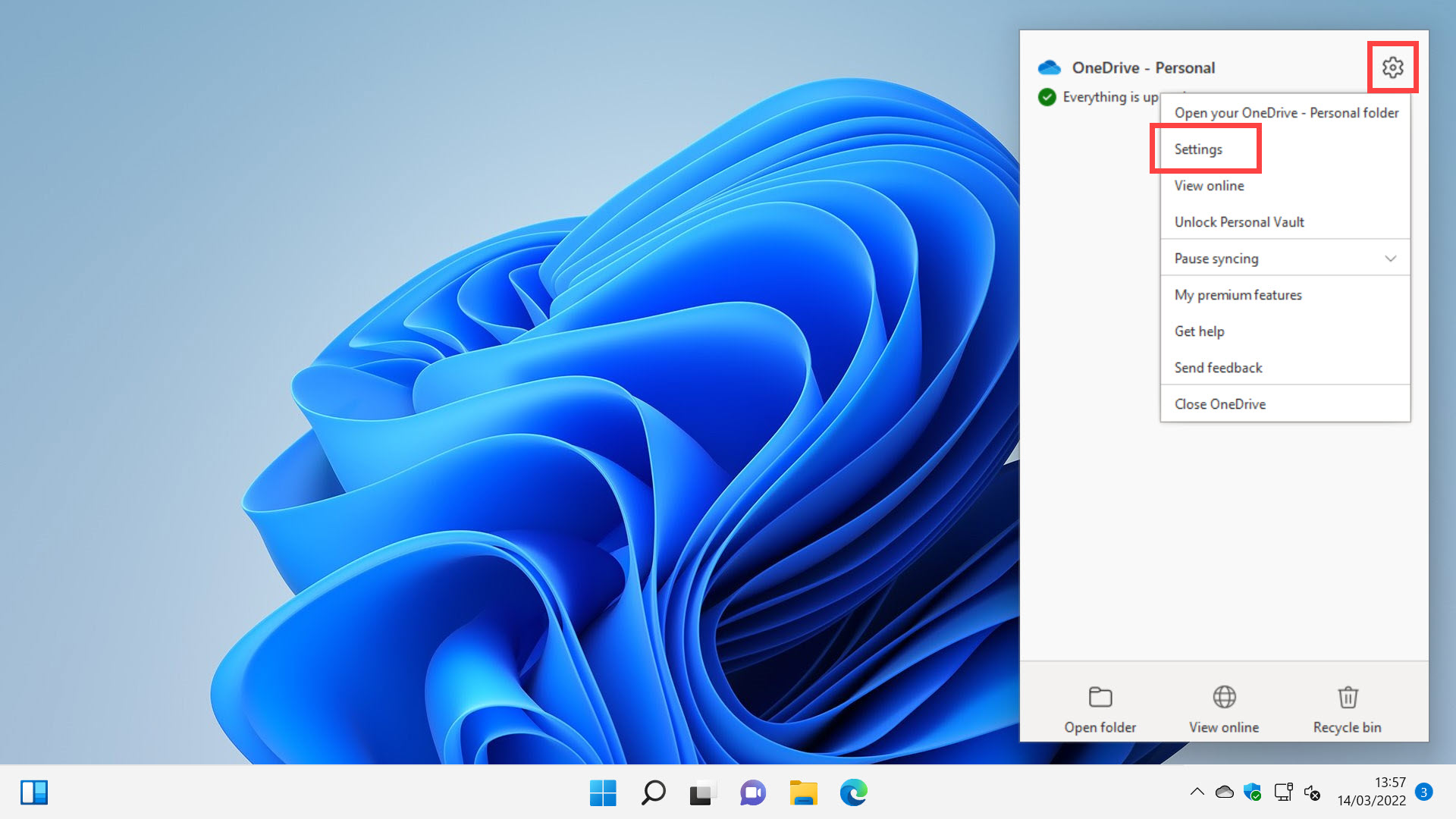 In the dialog that appears, make sure you are on the Account tab, and for the account you want to move files (OneDrive supports personal and business accounts) click the Unlink this PC link.  A dialog will appear asking you to confirm this action.
OneDrive will restart and you will be prompted to sign in with your Microsoft Account or your Azure AD account.
At the next screen you will see an option in the bottom left corner called Your OneDrive folder is here.  This will point to your C:\Users\UserName folder.  Click the Change location link and in the dialog that appears select the drive and folder where you want your files to be stored.  If this is a new location you might want to create a OneDrive folder there so that any other files you place on that disk don't get automatically uploaded to OneDrive when you might not want them to.
If there is already a folder or files and documents at this location, perhaps because this is always where you have stored your files, you will see a dialog telling you that A OneDrive folder already exists at that location.  Click Use this folder to proceed.  All of your files and documents will now be stored at the new location, though you may still want to force OneDrive to keep a permanent copy of all your files on that PC.
Learn how to find your way around Windows 11, make it easier to use, and how you can get more done with your PC with Mike Halsey's book "Windows 11 Made Easy", now on sale from Apress, Amazon, and all good book sellers.