Sometimes you need to download and test or evaluate a piece of software that're sure about.  Alternatively you might need to access websites you think may be unsafe, or insecure.  You don't want to expose your PC and Windows to online threats, and so Windows 10 Pro and Enterprise includes a feature that enables you to create a single-use test environment called Windows Sandbox.
To activate this feature, from the Control Panel, open Programs and Features and from the left panel click the Turn Windows features on and off link.  When the Windows features panel appears, find Windows Sandbox and enable it.  You will then be able to find Sandbox in the Start Menu.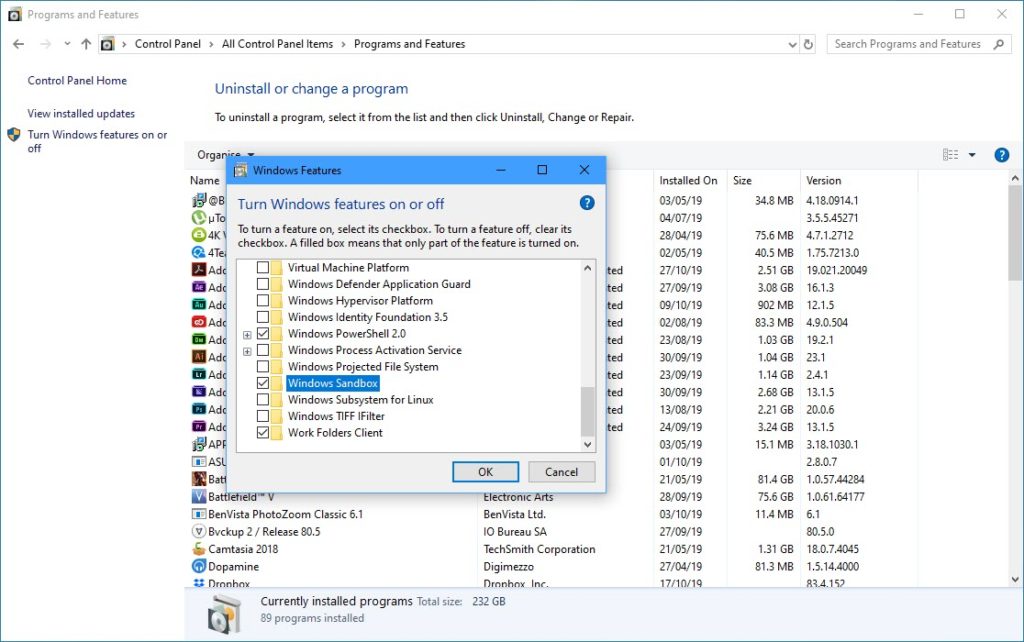 Sandbox, opens in a window on the desktop as a complete, clean Windows 10 installation, complete with Internet access.  While this sandbox is open you can download and install software, visit websites online and more, all safe in the knowledge that everything you do is completely isolated from your main Windows installation.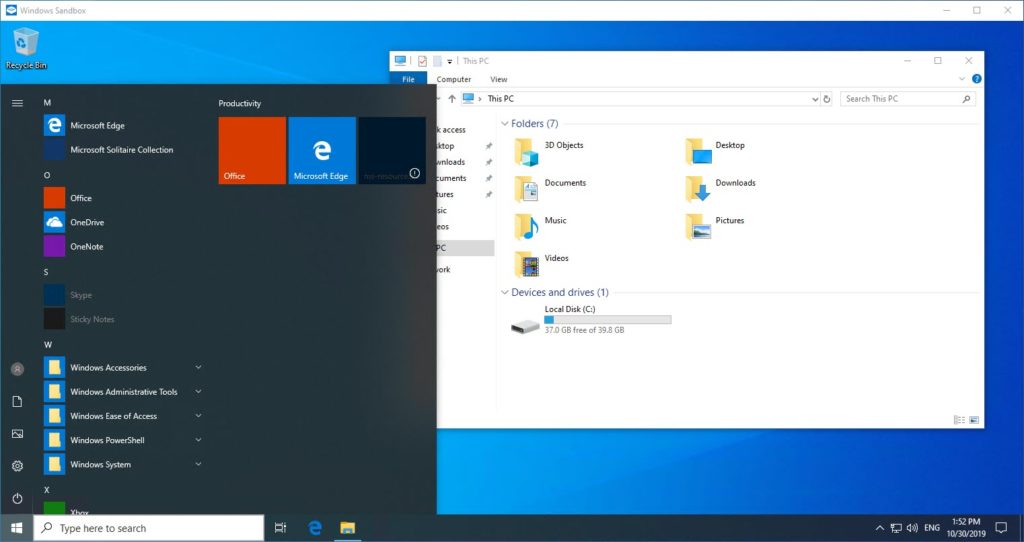 When you are finished with the sandbox session, simply close the window.  Everything you were doing in the sandbox will be permanently deleted, and nothing you did within the sandbox will be saved or can affect your PC.