Back in 2003 I found myself looking around for a small-form-factor PC.  There was a system created at the time by a company called Shuttle.  They had created motherboard and other PC components that could be fitted into a wide variety of custom cases, and many sprang up from Media Centre PCs that fitted under or beside a TV, to small office PCs.
One of the companies was a small startup in Gloucester (UK) called Hoojum.  They wanted to create high-end Shuttle-based computers and had worked on a machined aluminium case that had been laser cut for the fine details.
I got talking to the people running this startup and quickly decided a Cubit was for me.  They wanted to experiment with different finishes.  I expressed an interest in gunmetal, though they said they could never get the finish to work evenly, and so suggested I might like gold, and so a couple of months later I took delivery of the world's first gold-plated production PC.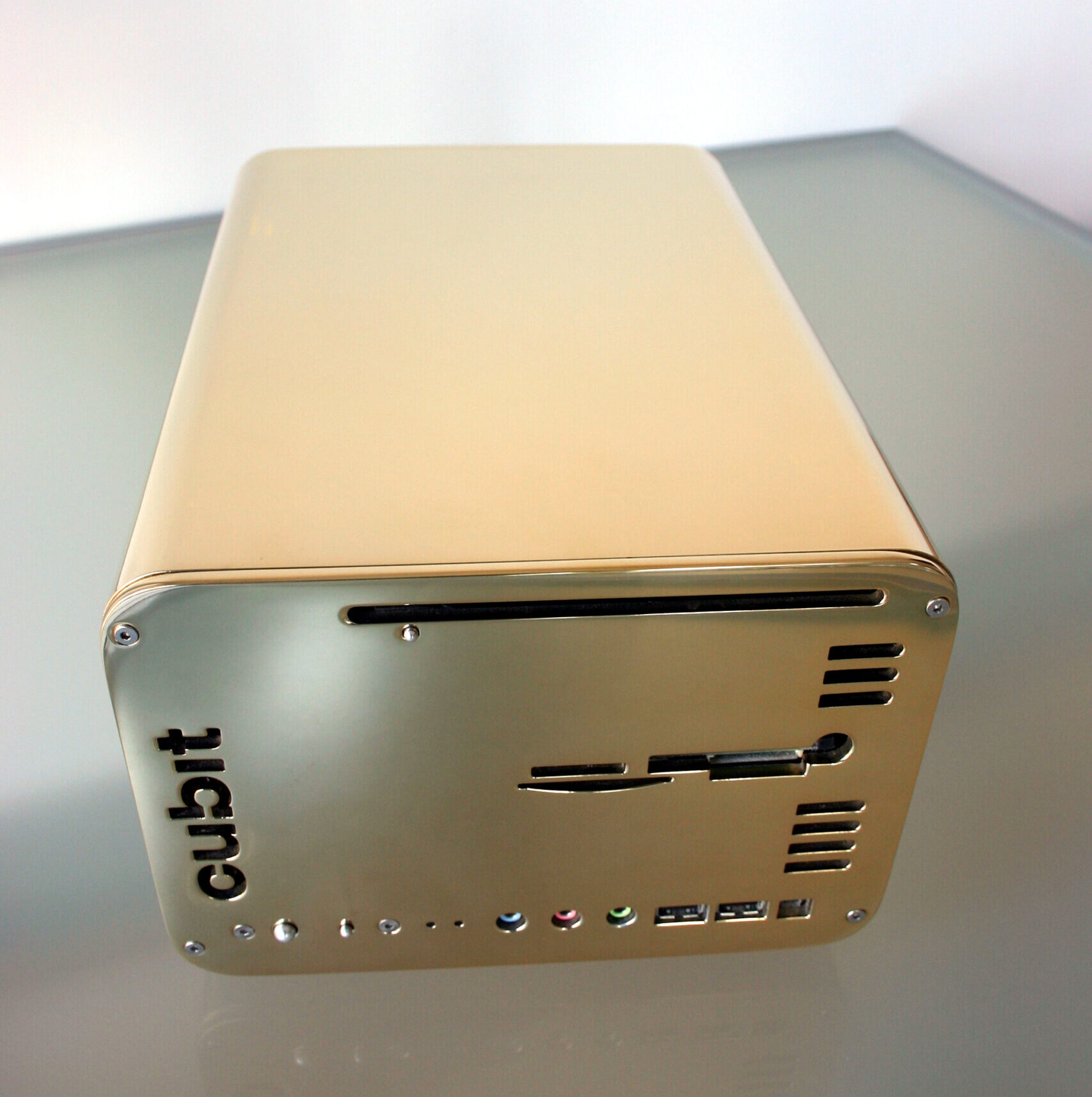 There were at least two gold models made, both finished in 24-carat.  I took the while gold model, due to it's less intrusive finish, with a full gold model becoming a press machine, going first to the London Financial Times.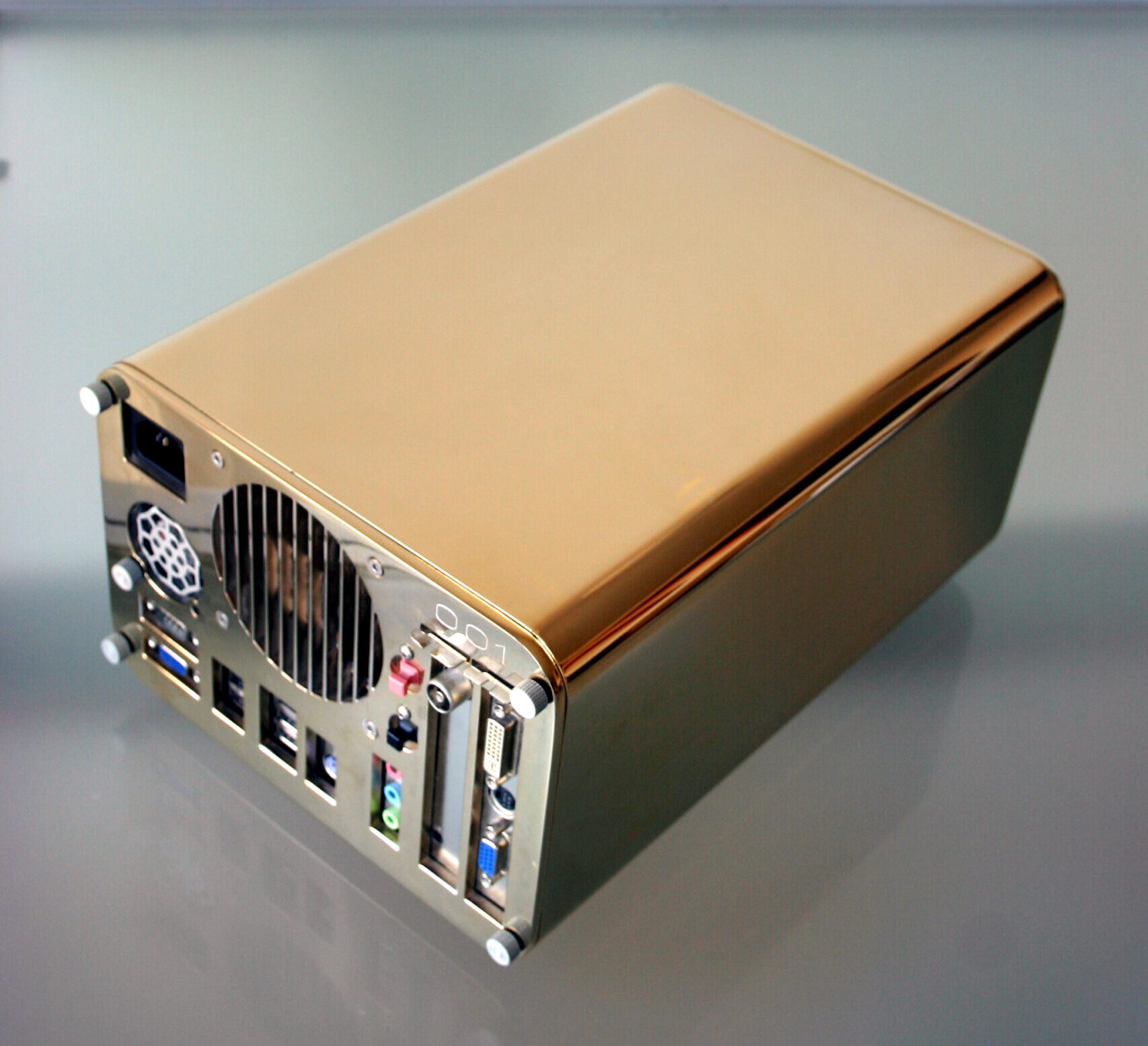 Laser engraved on the back plate with the number 001, my machine was powered by an Intel Pentium 4 processor, slightly before the introduction of the company's newer Core architecture.  I used the Cubit happily for five years until 2007.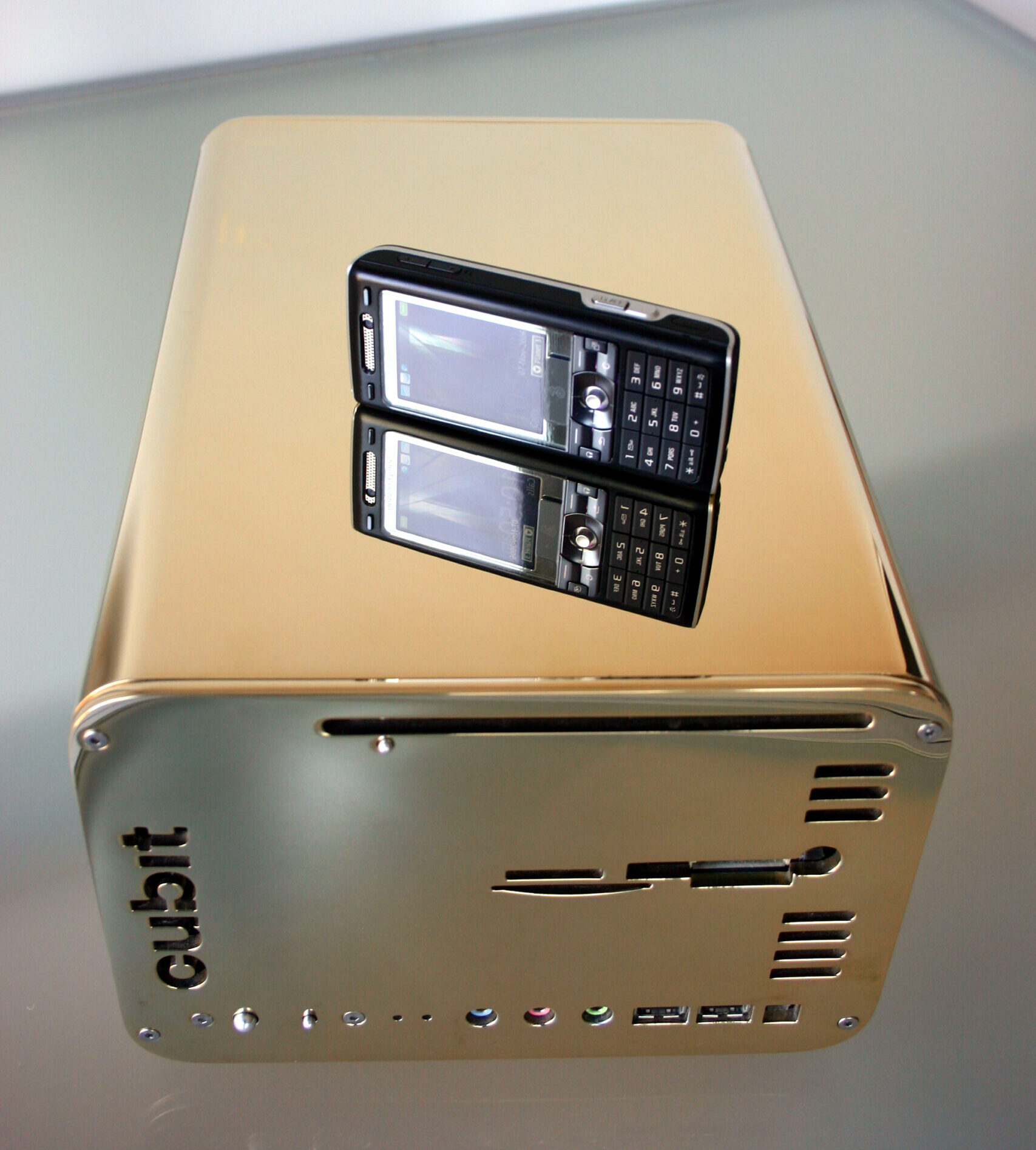 The Cubit was a fantastic machine to own.  The all-metal case helped with heat dissipation, and it was novel to own a PC that had to be cleaned with a duster and small amount of furniture polish.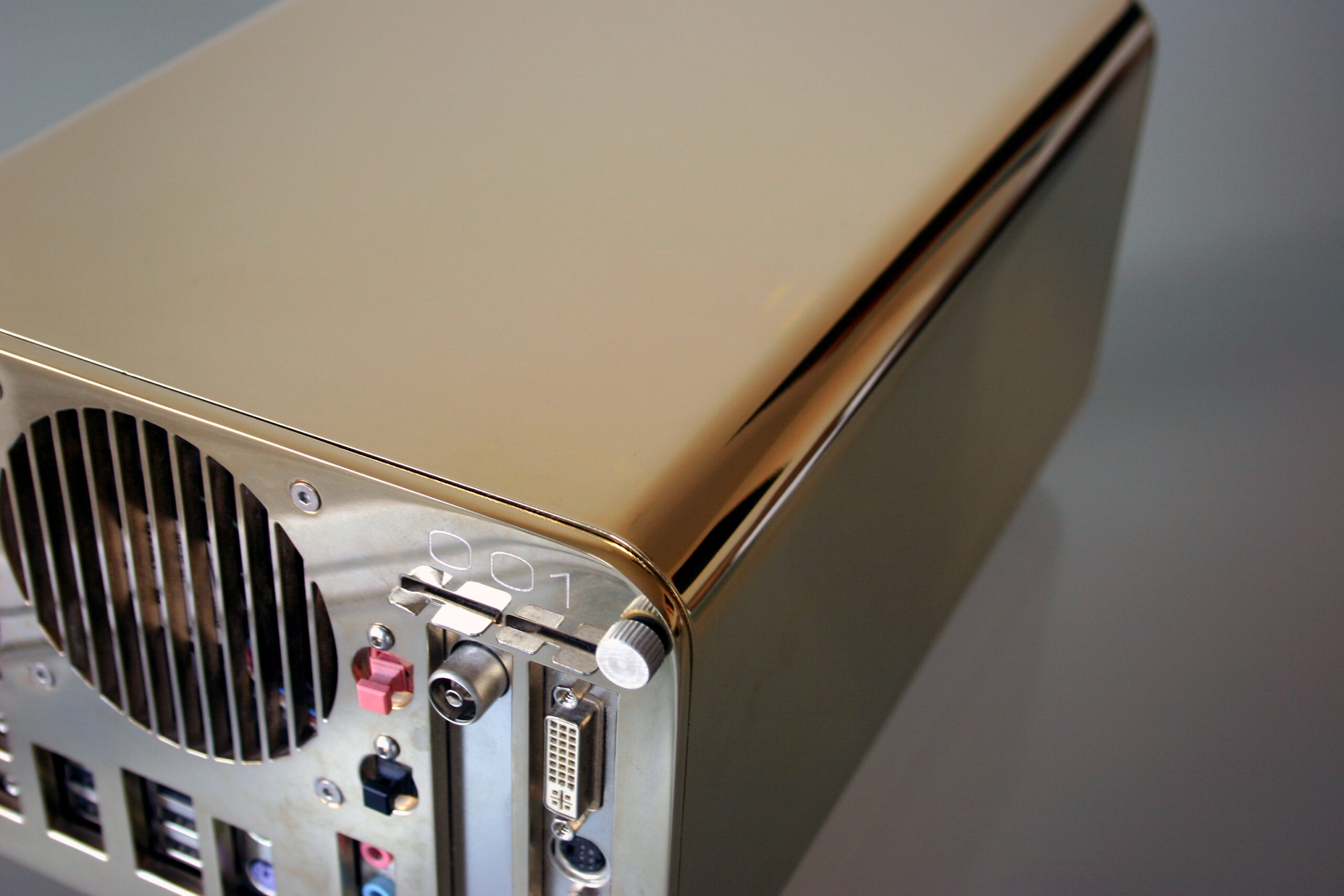 A few years after the end of its life I donated the Cubit to the National Computer Museum in Bletchley Park (Buckinghamshire, UK), the home of modern computing and the place where the Nazi Enigma cipher was cracked by the British, which won the allies the second world war.
I will always remember the Cubit, and my friends never forgot it either, being a real head-turner when anybody came to visit.  Sadly the Cubit design never caught on and the company ceased trading not long afterwards.  My Cubit though, possibly the last surviving model in the world, stands as a shining (literally) example of what can be achieved with a PC.