Timeline is a feature in Windows 10 that allows you to pick up websites, documents, and work that you were using any time in the last month, on almost any device or PC.  The feature allows you to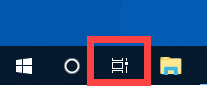 quickly regain access to the websites or documents you have previously been using or working on, and that can sometimes be difficult to find or remember.  You activate Timeline by clicking the Timeline icon on the Windows 10 Taskbar. With Timeline open, you'll see a grid of icons representing the websites, documents and more that you've had open and been working on.  You can scroll down the page, or use the scrollbar to the right of the screen, to move downwards and back in time.  Timeline includes everything you were working on, on every PC, tablet, and smartphone on which you are signed-in using your Microsoft or Azure AD account, or where you are using the Cortana app.
You won't automatically see every activity you've had for each day though, with the most frequent or the most recent being prioritised.  You can see all the activities for a given day though by clicking the See all XXX activities link that appears next to the day or date listed on the left side of the screen for each date block.

Timeline stores the last few days of your activity, but if you want up to be able to look back up to 30 days you can click the See more days in Timeline button at the bottom left of the view when you scroll all the way down.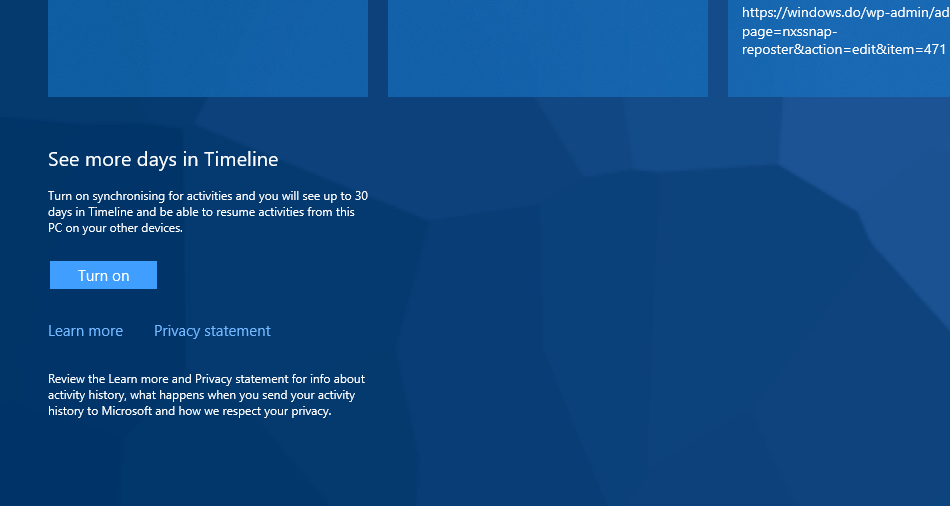 If you really find something hard to find, there's a handy search box in the top right corner of the screen.  Typing in this will immediately filter the Timeline results to display much more targeted results, based on what you search for.

Windows Timeline can really help you become more productive on your PC(s), especially when you use more than one device, be they Windows 10, Android, or iOS.