All support for Windows 7 has now ended, but not every PC is upgradeable to Windows 10, either because it's old and won't run efficiently, or because some of the hardware is no longer supported.  In this case you'll probably find youself investing in a new PC, for which the upcoming Black Fdriday sales are always a good option as new PCs are announced around this time, meaning you get the previous generation discounted as well as sales and offers anyway for that time of the year.
If you buy a new PC however you will need to transfer all your files, documents, photos, and music from the old PC to the new one. If you have a USB Hard Disk this is a straightforward process, but not everybody does.  What everybody does have however is 5GB of free Microsoft OneDrive Storage, and if you subscribe to an Office 365 plan, such as Personal or Home, you get a massive 1TB of storage.  Additionally, you can purchase additional storage at any time, and you can find pricing and details here.
You need to download and install OneDrive for your Windows 7 PC, and when it's running sign into it with your Microsoft Account.  You can see OneDrive in the System Tray, on the far right of the Taskbar, and it's represented by a white cloud.  Right-click this icon and from the menu that appears click Settings.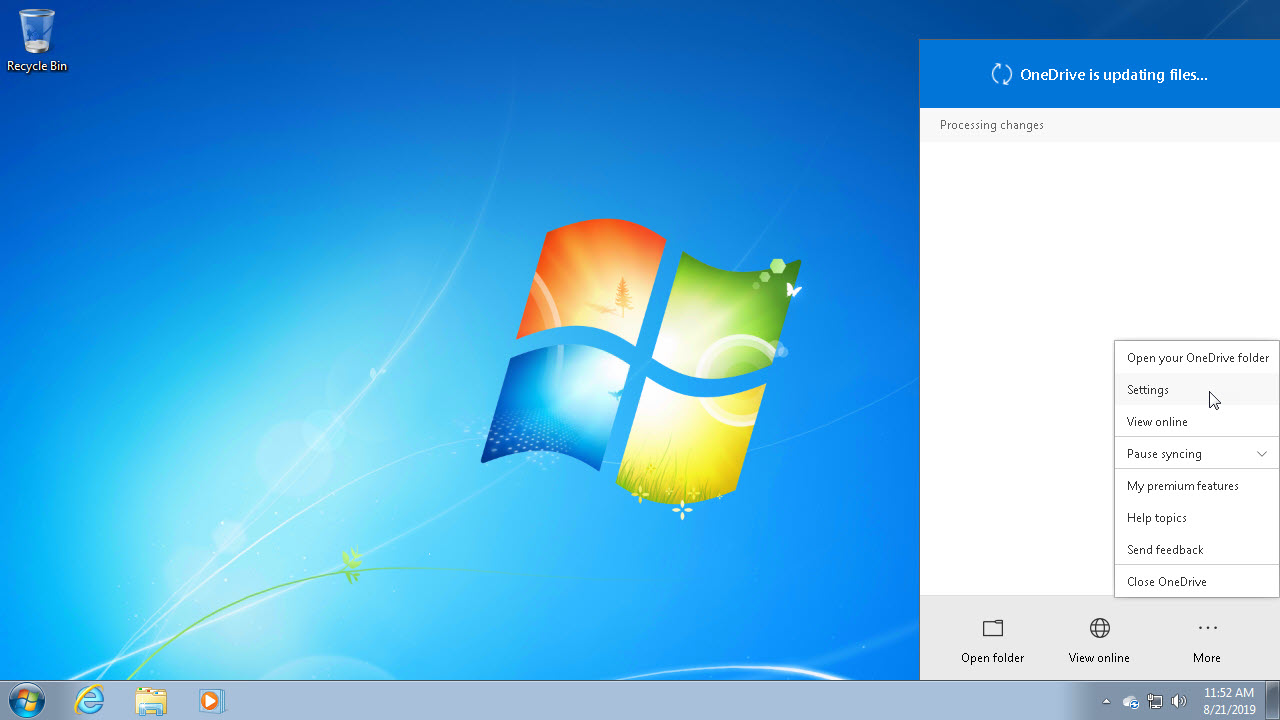 Next, navigate to the Backup tab in the dialog that appears, and click the Manage Backup button.  In the dialog that appears add your Documents, Pictures and Desktop to the backup.  Then click the Start backup button.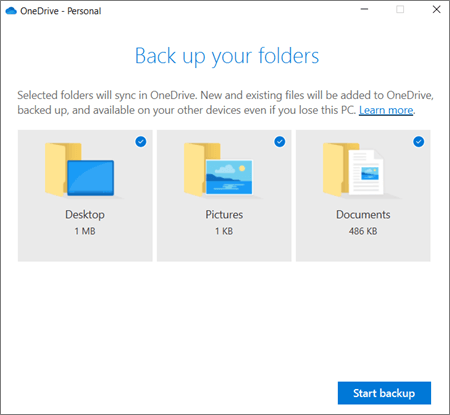 Note that the default action of OneDrive is to copy your five primary folders of Documents, Pictures, Music, and Video.  If you want to add more folders, you should move them into one of these folders.
It can take some time, perhaps several days, for all your files to upload to the cloud.  How long it takes depends on how many files you have, and the speed of your Internet connection.  Please note that uploading files using a metered (cellular) connection could incur significant data charges. When you get your new Windows 10 PC and are setting it up, you will see a message asking if you want to Protect your files with OneDrive.  Click the Next button here to set up OneDrive on the new PC.
You will now be able to see all your backed up files and folders from the cloud to your new Windows 10 PC, though they won't be downloaded unless you specify, which can save valuable disk space.  You can view these at any time in File Explorer by clicking the OneDrive link in the left-side panel.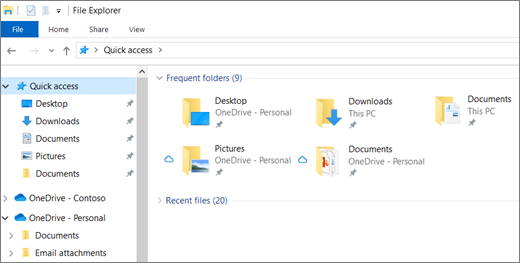 If you don't see your files on the new PC, then you might need to set up OneDrive backup on the new PC, and you can do this in the same way I described at the beginning of this tutorial. You will now want to download some or all of your OneDrive files.  To find out how to do this, and more about using and working with OneDrive on your PC, click this link.
Learn how to maximise your productivity with Windows 10, Mike Halsey's book "The Windows 10 Productivity Handbook" is on sale now from Apress, Amazon, and all good booksellers.
Post expires at 2:00am on Tuesday October 14th, 2025