If you find websites difficult to see or read, you can easily get Microsoft's Edge browser to read websites to you instead.  To access this, click the Menu icon (⋯) in the top right corner of the browser window (there's no keyboard shortcut for this yet, but we can expect one to be added) and from the menu that appears click Read aloud.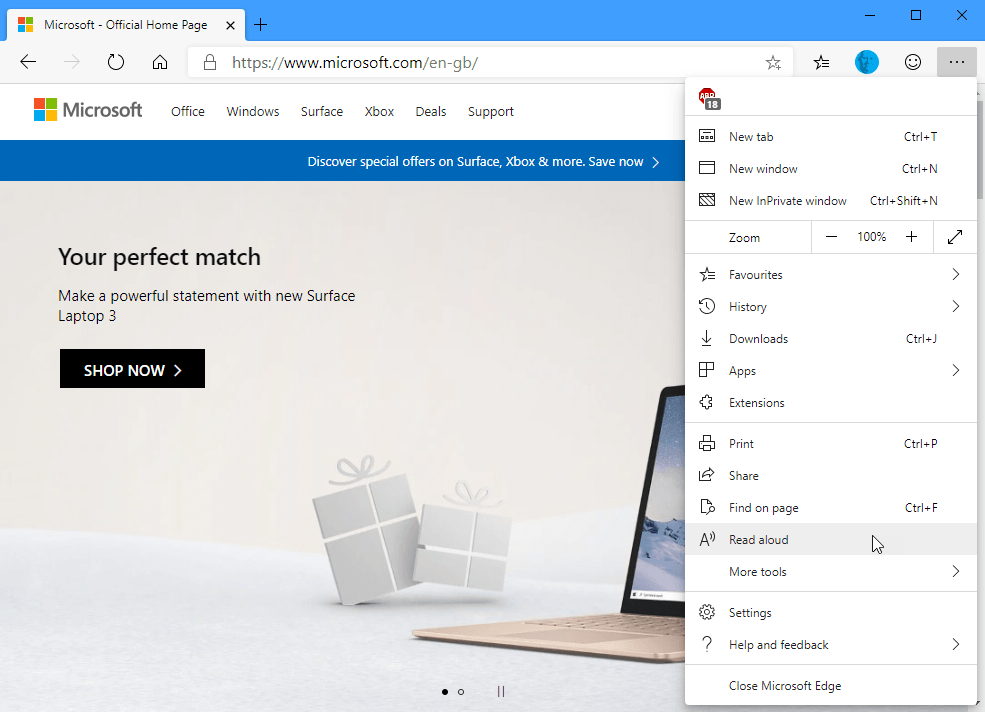 This will open a Read aloud barat the top of the web page, and the browser will start to read the page to you.  There are Previous, Pause and Next buttons in the top centre of the bar and a Voice options button on the right side.  Clicking this button will open a panel with additional options, including changing the speed of the reading, and choosing a different voice.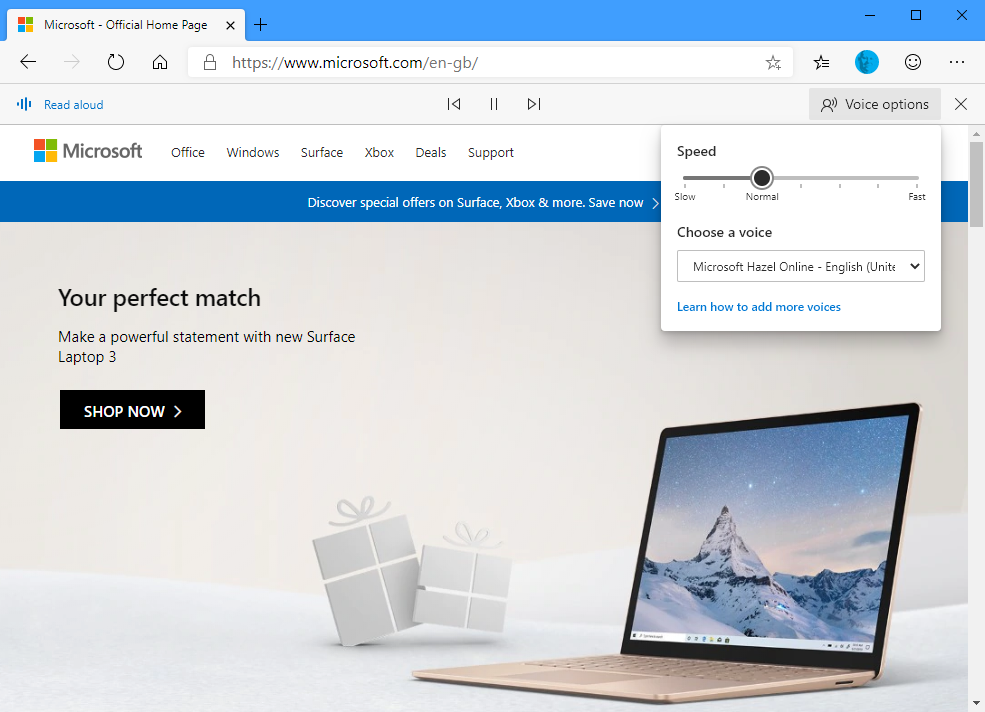 Microsoft's Edge browser really makes the Internet easy to see, hear, and read.  You can download Microsoft's Edge browser from HERE.
Learn how to make Windows 10 easier to see, hear, use, and touch with Mike Halsey's book "The Windows 10 Accessibility Handbook", now on sale from Apress, Amazon, and all good booksellers.