If you use a Microsoft Account with your Windows 11 PC, it's possible to manage that account directly from the Settings panel on the desktop.  When you open Settings, click Accounts in the left panel and you will see options and details for your Microsoft Account.  These helpfully include when your current Subscription for Microsoft 365 runs until, if you subscribe to that service, who you share the account with, and how much space you have available on OneDrive.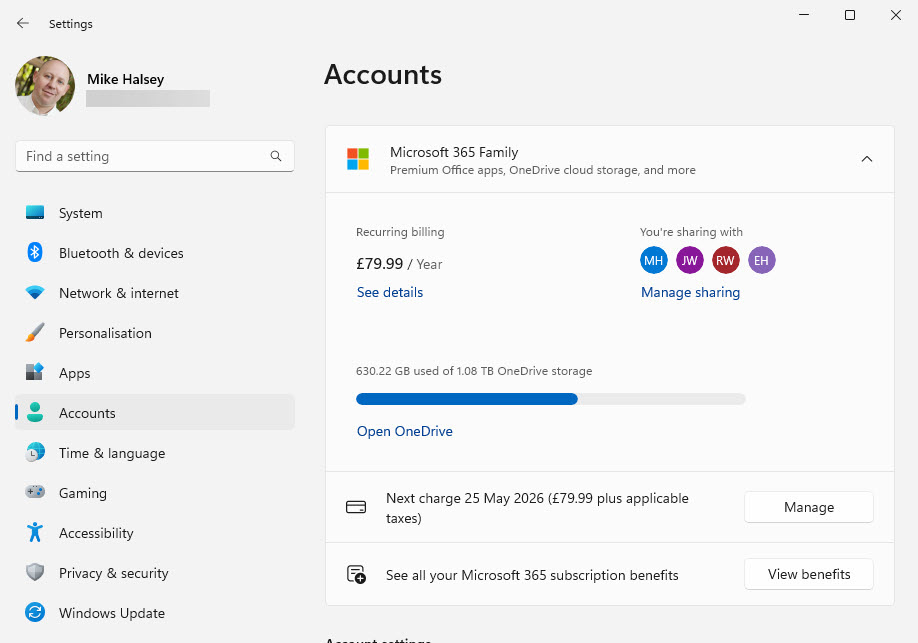 You can click the Manage and View Benefits buttons to get more control over and information about your account.  Microsoft are also expanding the functionality and features of this management interface too over time, so you might find additional functionality available when you use it in the future.
Learn how to find your way around Windows 11, make it easier to use, and how you can get more done with your PC with Mike Halsey's book "Windows 11 Made Easy", now on sale from Apress, Amazon, and all good book sellers.