Sometimes you see something online that you either want or need to share with somebody else.  It's one thing to send a link to a web page via instant messaging, or email, but what if you want to draw the other person's attention to something in particular.
Fortunately Microsoft Edge makes this simple, with an easy to access Add notes button in the toolbar, between the Favourites and Share icons.  Clicking the Add notes button displays a toolbar of options that you can use to write and draw on, highlight, add notes, cut out, and share entire web pages, or just parts of them.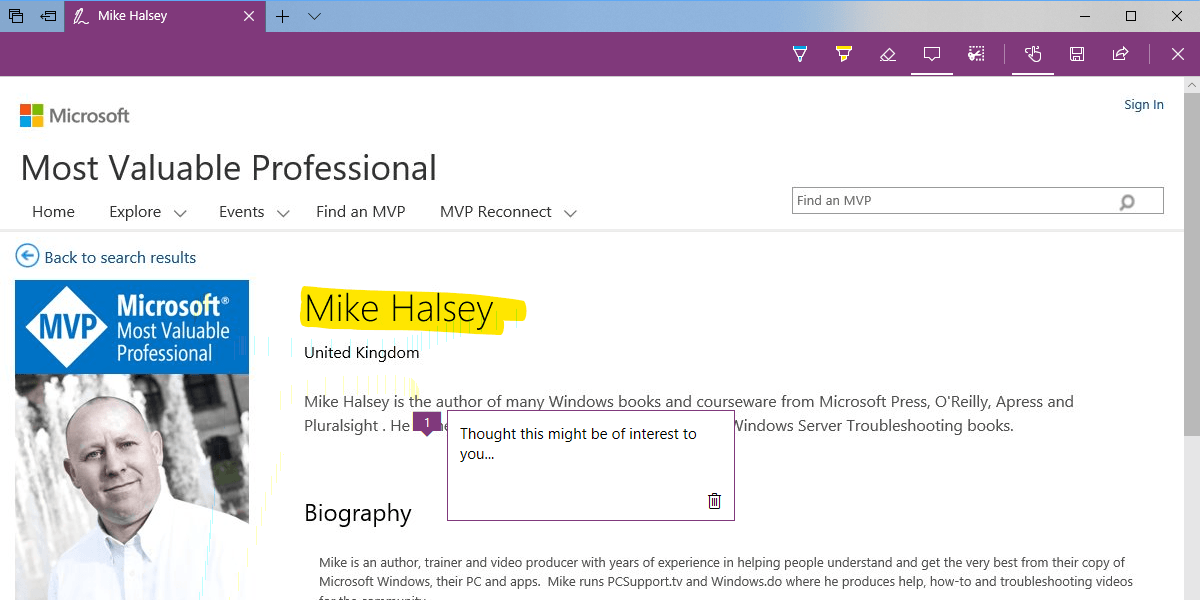 The features are fully compatible with Microsoft's pen and ink technologies, and sharing can be achieved with any contact on your PC, through many compatible apps such as Messenger, Skype, OneNote or Instagram, and you can also save your annotated website to your Favourites, Reading list, or OneNote for later reference.