If you want quick and easy access to your saved Internet favourites, you can switch on the Favourites bar in Microsoft's Edge web browser.  It's quick and easy to do as well.  You can click the Menu icon (⋯) in the top right corner of the browser window and select Favourites from the menu that appears.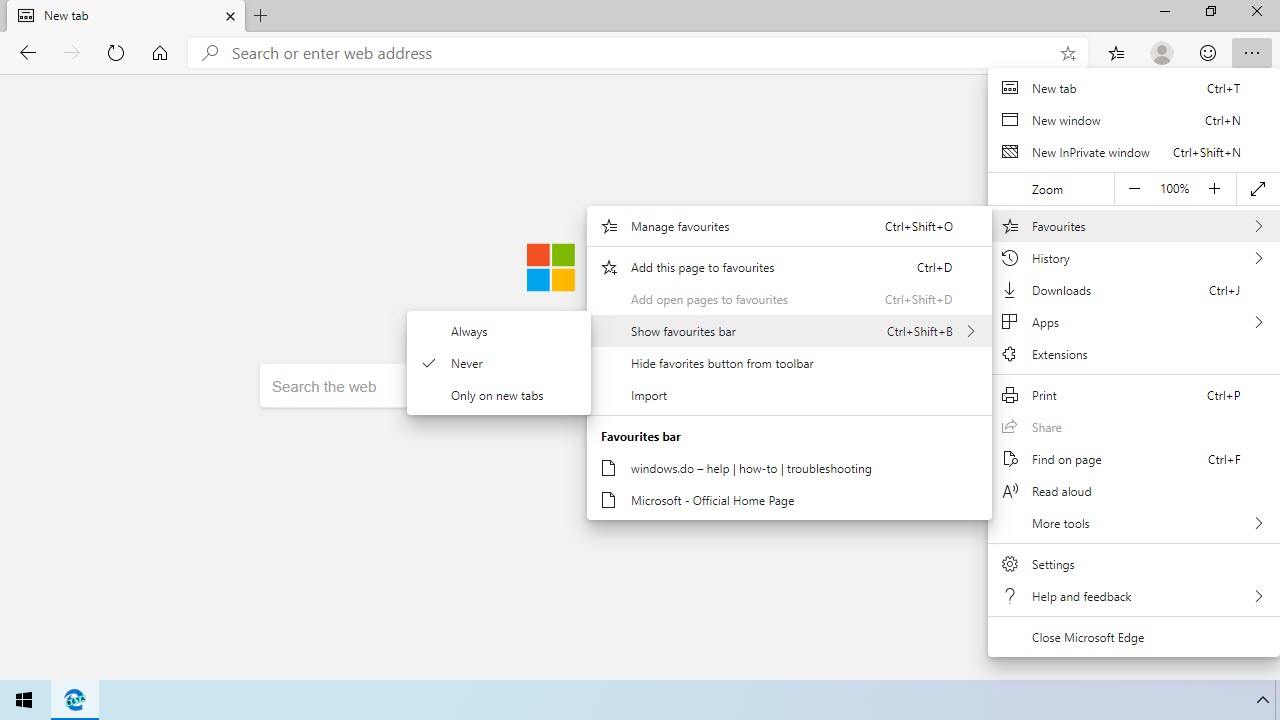 A fly-out menu will display in which you can select Show favourites bar.  This will display three options.  Always show the favourites bar, Never show it, or show it only on new tabs.  You can also access to Favourites bar options by opening Settings and clicking Appearance.

The Favourites bar appears underneath the address bar at the top of your browser window, and gives quick and easy access to your saved favourites.  You can download Microsoft's Edge browser from HERE.