Every dog has his day and all support has now ended for Windows 7.  This means that there will be no further security or stability patches released for the operating system. Operating systems are periodically retired because as technology moves on, several things can happen.  Firstly, and most importantly while the operating system might have been perfectly secure a few years before, the inexorable move forwards very often means the latest technology and techniques can render these operating systems highly vulnerable to the latest threats.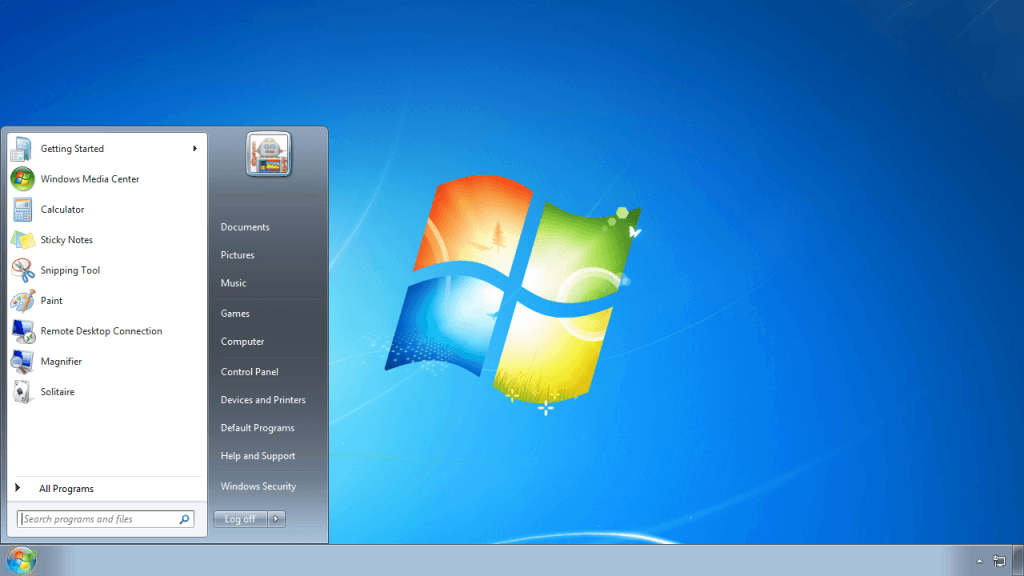 Additionally, as hardware develops and new devices are released, fewer and fewer manufacturers release compatible drivers for older operating systems, as this can be costly, time-consuming, and offers increasingly diminishing returns as the user base for those operating systems shrinks.  If you want additional information about end of life for Windows 7, resources and help are available in the information below (provided by Microsoft).
More Articles on this Website
Windows 7 to Windows 10 FAQ
Will my PC run Windows 10?
How to Move Files off a Windows 7 Using OneDrive
I Use a Password for Websites so Why is My Windows 7 Not Secure?
Why Anti-Virus Software will NOT Protect an Out of Service Windows 7 PC
Upgrade to Windows 10 from Windows 7 for Free
Windows 10 vs Chromebook, the Upgrade Choice
Articles for Business
Block Internet access in Windows 7
Extended Support for Windows 7 for Business
Windows 7 End of Support FAQ
What does end of support mean for me? If your PC is running Windows 7, it will no longer receive security updates. Therefore, it's important that you upgrade to a modern operating system such as Windows 10, which can provide the latest security updates to help keep you and your data safer. In addition, Microsoft customer service will no longer be available to provide Windows 7 technical support.
What should I do? For most Windows 7 users, moving to a new device with Windows 10 will be the recommended path forward. Today's PCs are faster, lightweight yet powerful, and more secure, with an average price that's considerably less than that of the average PC eight years ago. Our Guide can help you choose a new PC in just a few easy steps. Want to learn more about Windows 10? Check out our overview page to learn more.
Can I upgrade my existing PC to Windows 10? To take advantage of the latest hardware capabilities, we recommend moving to a new PC with Windows 10. As an alternative, compatible Windows 7 PCs can be upgraded by purchasing and installing a full version of the software. For more information, see Windows 10 upgrade FAQ.
What happens if I continue to use Windows 7? You can continue to use Windows 7, but after support has ended, your PC will become more vulnerable to security risks and viruses. Windows will continue to start and run, but you will no longer receive software updates, including security updates, from Microsoft.
Can Windows 7 still be activated? Windows 7 can still be installed and activated after end of support; however, it will be more vulnerable to security risks and viruses due to the lack of security updates. After January 14, 2020, Microsoft strongly recommends that you use Windows 10 instead of Windows 7.
Will Internet Explorer still be supported on Windows 7? Support for Internet Explorer on a Windows 7 device has also be discontinued. As a component of Windows, Internet Explorer follows the support lifecycle of the Windows operating system it's installed on. See Lifecycle FAQ – Internet Explorer for more information.
What if I'm running Windows 7 Enterprise? If you are using Windows as part of a work environment, we recommend you check first with your IT department or see Windows 10 deployment support to learn more.
What about Windows 7 Embedded? Windows for embedded devices such as ATMs or gas pumps have lifecycle dates that sometimes differ from versions of Windows that are used on PC devices.
Helpful Support Articles
Upgrading from Windows 7 to Windows 10
Post purchase transferring to new PC
Post purchase Tips and Help
Tips app (copy URL and paste in browser):

ms-get-started://collection/?id=get-started-collection&p=web&s=smc&c=MoveToWindows10

Get Help app (copy URL and paste in browser):
Post expires at 1:00am on Saturday January 14th, 2023