Sometimes you need to know which version of Windows 11 you are using.  Perhaps you want to know if you're using the Home or Pro version, or maybe you want to know if you're using the most up-to-date version because you've been asked by somebody providing technical support.
Windows 11 makes it very easy to get this information.  In Settings click System and then About.  In the Windows specifications section you will see the information you need.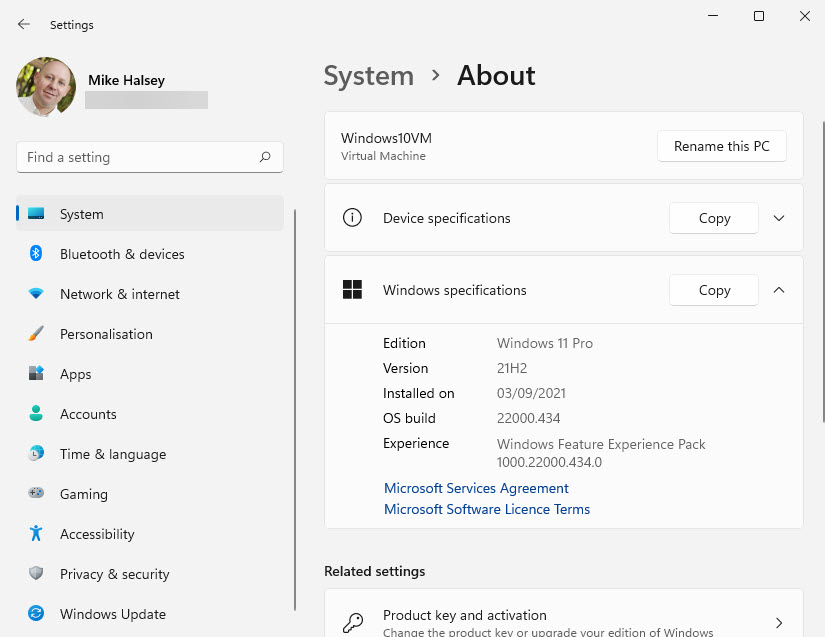 Edition tells you whether you are using Windows 11 Home, Windows 11 Pro, or one of the Enterprise or Education editions.  The version tells you how up to date you are.  In the picture here it's 21H2.  This means the edition that was released in second half (H2) of 2021 (21).  Microsoft only release a new version of Windows 11 once a year, usually in the autumn (fall).
Learn how to find your way around Windows 11, make it easier to use, and how you can get more done with your PC with Mike Halsey's book "Windows 11 Made Easy", now on sale from Apress, Amazon, and all good book sellers.