We live in an increasingly international world, and this means that we can often need international characters in the text that we type.  Fortunately, if you use a touch device with Windows 10, it is easy to get access to these characters from the Touch Keyboard.  This appears as a keyboard icon on the Taskbar, close to the clock.  If you don't see this icon, right-click anywhere in a blank space on the Taskbar and check Show touch keyboard button from the context menu that appears.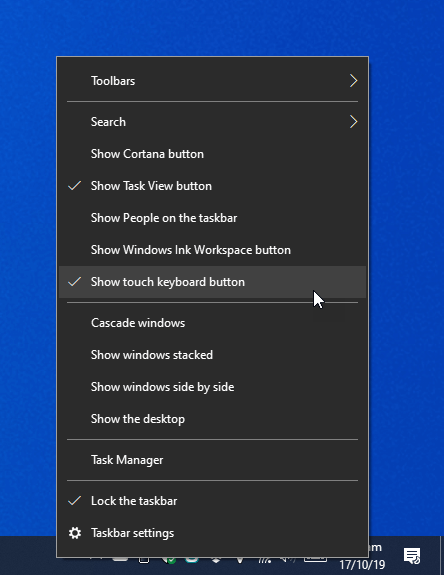 You can access the Touch Keyboard at any time by clicking it's Taskbar icon.  Anything you select on the keyboard will be typed into the document or field you have open and selected at that time.  To select an international character all you need to do is touch and hold, or click and hold with your mouse on the root letter, and a pop-up menu will appear with all the available international characters.

This can make it extremely easy to access international characters on any PC, and can certainly speed up productivity.  If you ever need international characters, then remember you do not need a touch screen to use this keyboard, as it is available on every PC.
Learn how to maximise your productivity with Windows 10, Mike Halsey's book "The Windows 10 Productivity Handbook" is on sale now from Apress, Amazon, and all good booksellers.