If you need to provide remote help to someone on their PC and need them to demonstrate what's happening, or what they're doing, you can use a hidden little tool called the Problem Steps Recorder to achieve this.  Ask the user to search for PSR in the Start menu in Windows 7, 8.1, and Windows 10 and run Steps Recorder.  They're presented with a simple toolbar with Record and Comment buttons.
When they have finished recording the PC activity, they will be prompted to save the Steps Recorder file.  This saves the data as a series of annotated screenshots wrapped in a ZIP files, that can be easily emailed to yourself or another support person.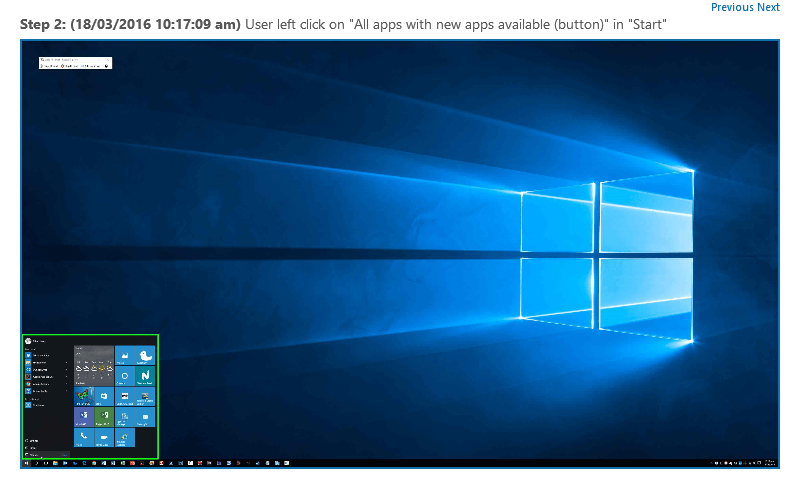 Opening the file, you will see that everything the user can clicked on their PC is highlighted with a border.  Additionally, text descriptions and technical details of what happened at that moment, such as the file name of a program that was opened, are included with each screenshot. The Problem Steps Recorder is a great way to see exactly what somebody is doing, or perhaps doing wrong, on their Windows PC or laptop, so you can provide swift, quality, and effective troubleshooting and repairs.
For in-depth Windows 10 Troubleshooting advice, Mike Halsey's book "Windows 10 Troubleshooting, Second Edition" is on sale now from Apress, Amazon, and all good booksellers.
Post expires at 2:00am on Tuesday October 14th, 2025