Microsoft's Edge browser is a privacy-focused web browser that is built on top of the same engine that powers Google's Chrome browser.  This means that Edge is effectively Chrome, with the same speed, same compatibility, and the same features.  Additionally though, Microsoft have baked in features of their own such as easy to use privacy and tracking protections.
It's very easy to switch to Microsoft Edge from Chrome.  The first time you start the browser you'll be asked if you want to import your data from another web browser, and all your installed web browsers are included from Internet Explorer to Firefox.  Should you miss this step however, or choose not import everything that's offered at the time, you can still import your favourites and settings later.
Click the Menu icon (⋯) in the top right corner of the browser window.  Navigate to the Favourites link in the menu that appears, and from the sub-menu that pops out click Import.
This will display the Import browser data dialog that allows you to choose which web browser you wish to import your data and settings from, and what to import.  The data you can import includes your favourites, saved passwords, addresses, payment card information, browser history, start page and other settings, and any tabs you have open at that time in the other browser.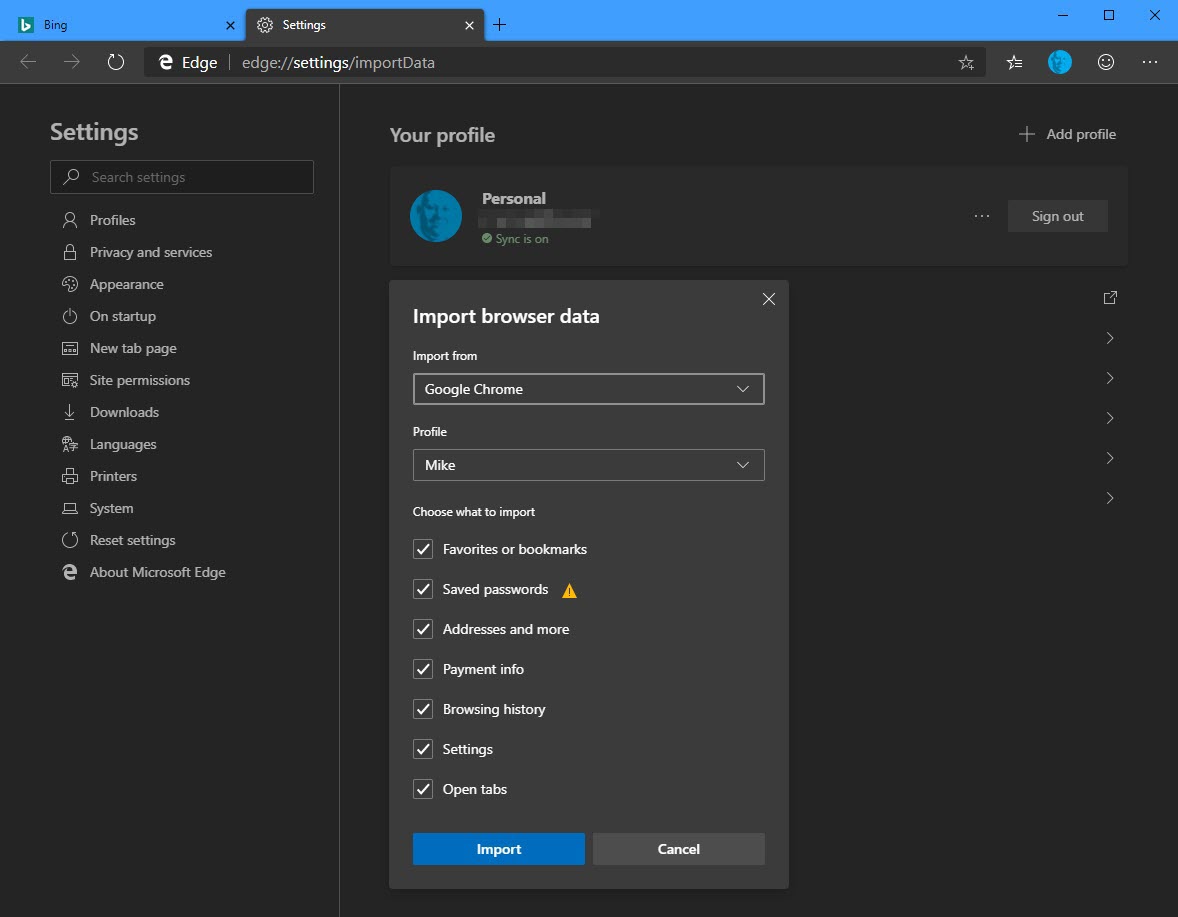 Microsoft have made it extremely easy to switch browsers, and you should try Edge as it's extremely quick while being every bit as the Chrome web browser it is based on.  The real winner though are the privacy controls of which I will write a separate article.  You can download Microsoft's Edge browser from HERE.
Post expires at 2:00am on Tuesday October 14th, 2025