Websites can be messy with different menus, options, panels and adverts scattered across your screen, and even moving in the background, causing distraction.  Fortunately Microsoft's Edge web browser includes an Immersive Reader feature that can make them much easier to see and read.  You can access the Immersive Reader on articles by clicking the book icon that appears on the right side of the browser address bar.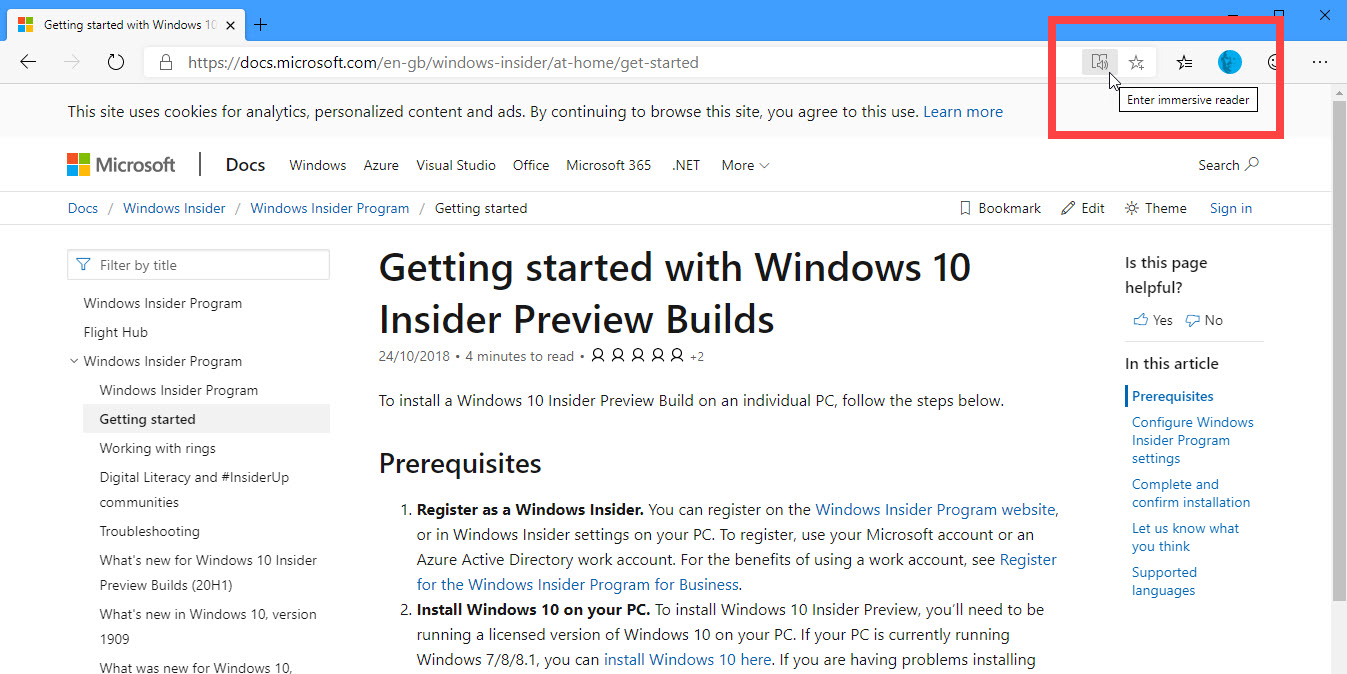 Immersive Reader strips all the menus, adverts, and unwanted items from a web page and gives you the main text in an easy to see, easy to read view that resembles a book.  When you move your mouse near the top of the window, a Read aloud button will also appear, which will read the article to you.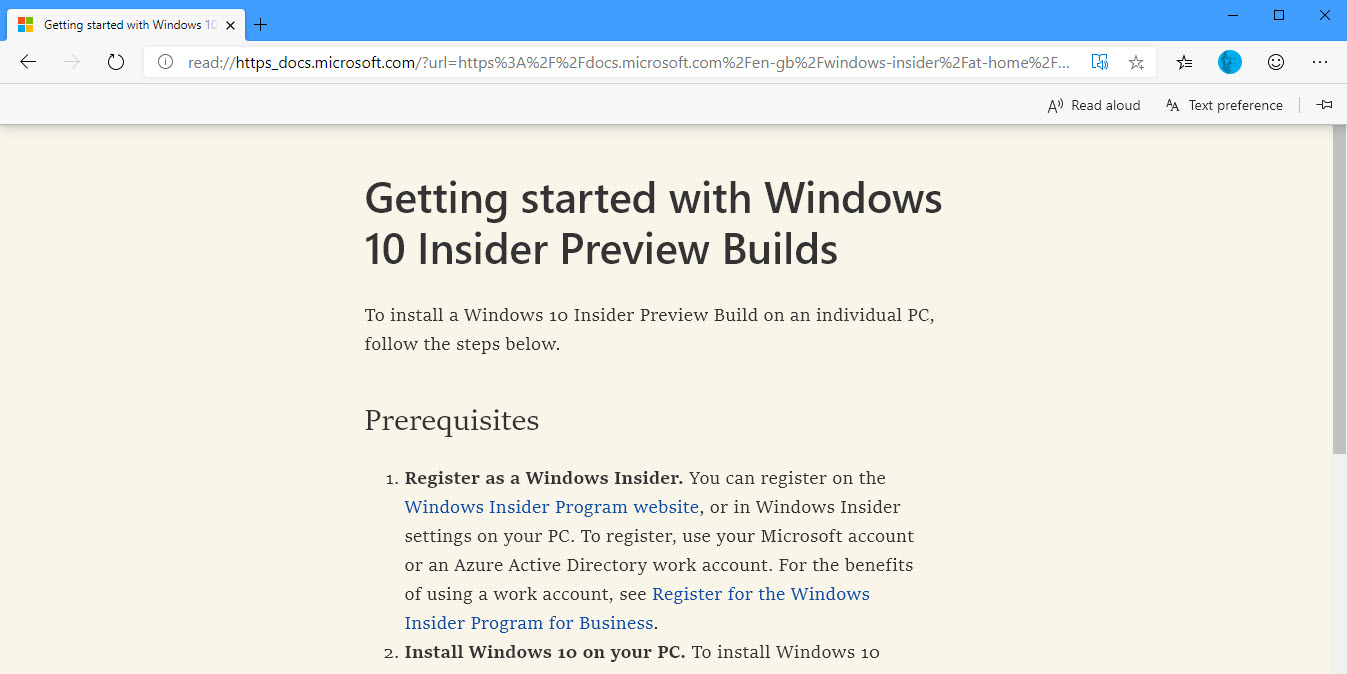 There are accessibility features built into the Immersive Reader though that include a Text Preferences button that appears when you move your mouse near the top of the browser window.  Here you can change the text size, making ti smaller or larger, and you can also change the background to one of four different colours, including a high contrast black and white view.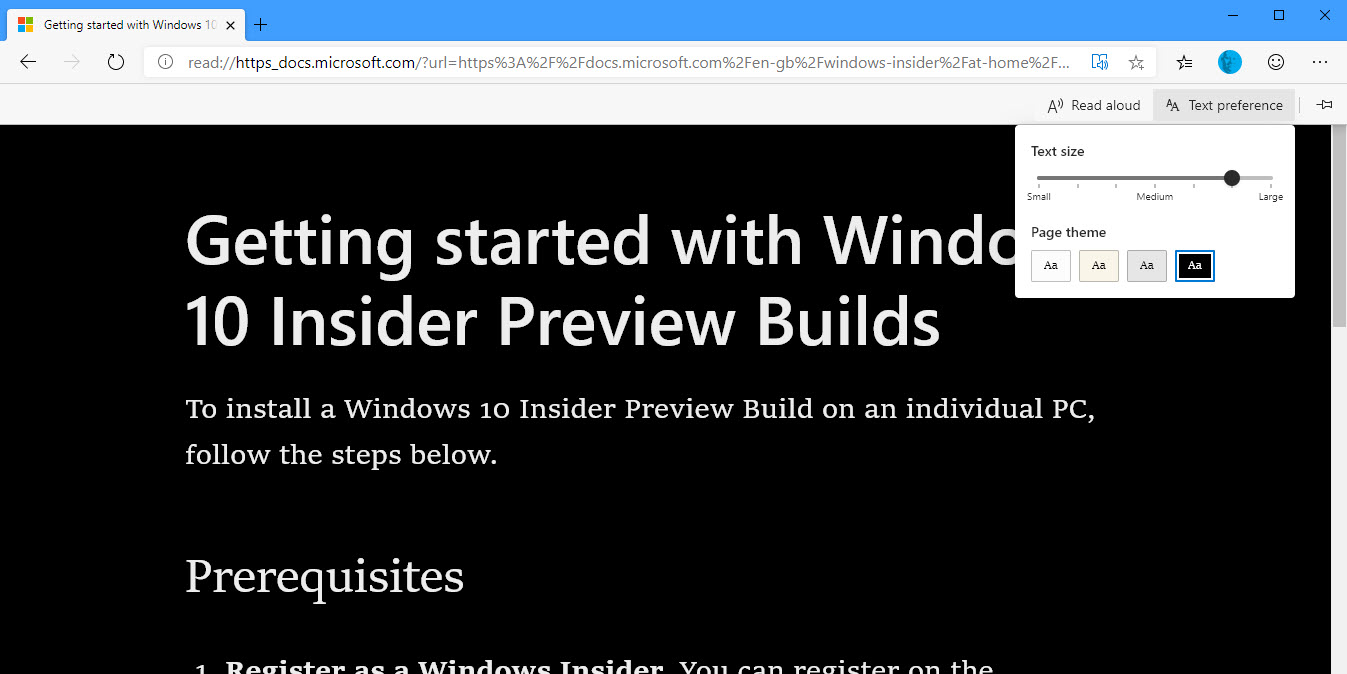 The Immersive Reader makes articles much easier and more straightforward to read online, making it easier to concentrate on the content.  This makes the feature great for home and work use alike, I thoroughly recommend it.
Learn how to make Windows 10 easier to see, hear, use, and touch with Mike Halsey's book "The Windows 10 Accessibility Handbook", now on sale from Apress, Amazon, and all good booksellers.