If you have a PC with only a small amount of available storage, such as a tablet or an ultrabook, then you can find that storage quickly filling up, reducing the amount of space you have available for files and documents. Windows can automatically clear up space though by removing old and temporary files, and it uses a feature called Storage Sense for this.  You can activate Storage Sense by opening Settings and then navigating to System and Storage.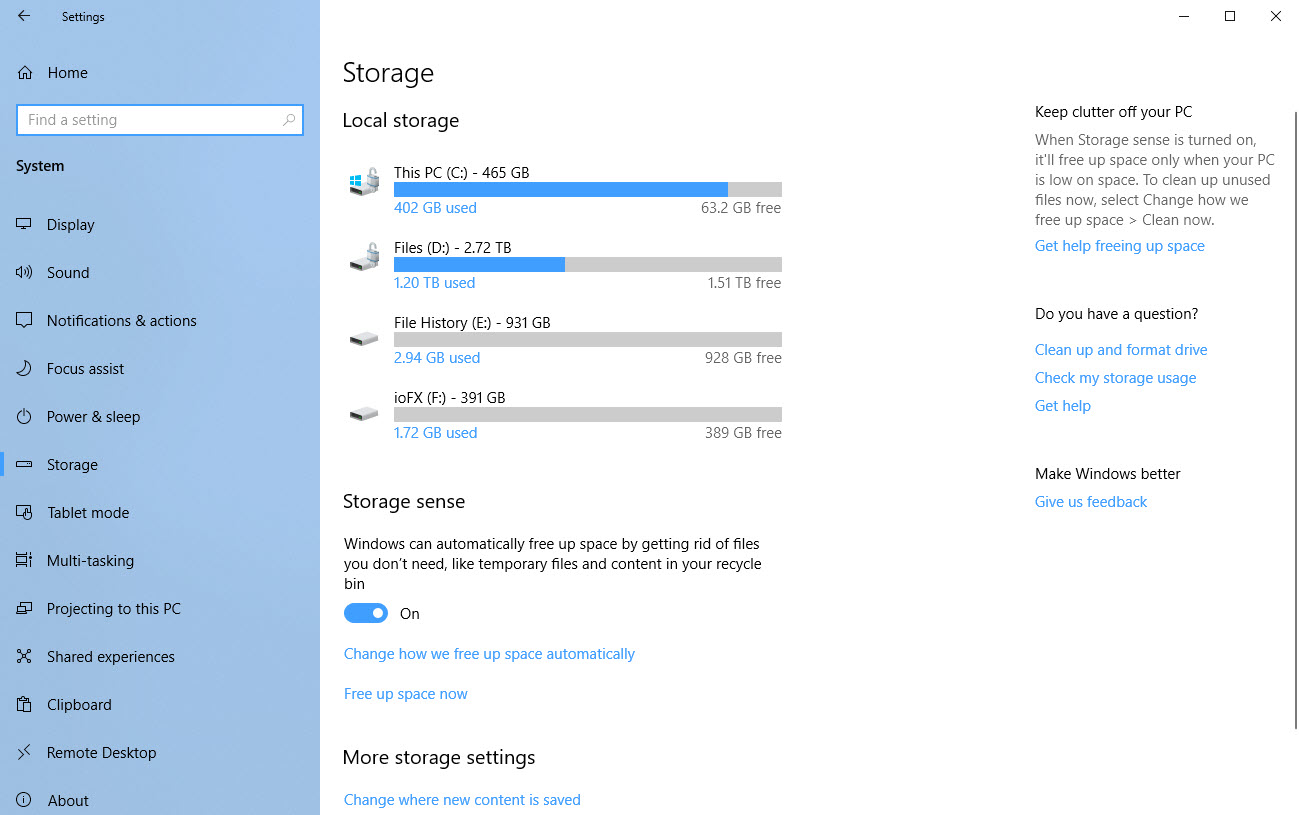 Clicking the Change how we free up space automatically presents various options.  For example you can choose how often Storage Sense runs, from every day to only when storage becomes low.  You can also choose how long temporary files and files in your Downloads folder stay on your PC before they're automatically deleted.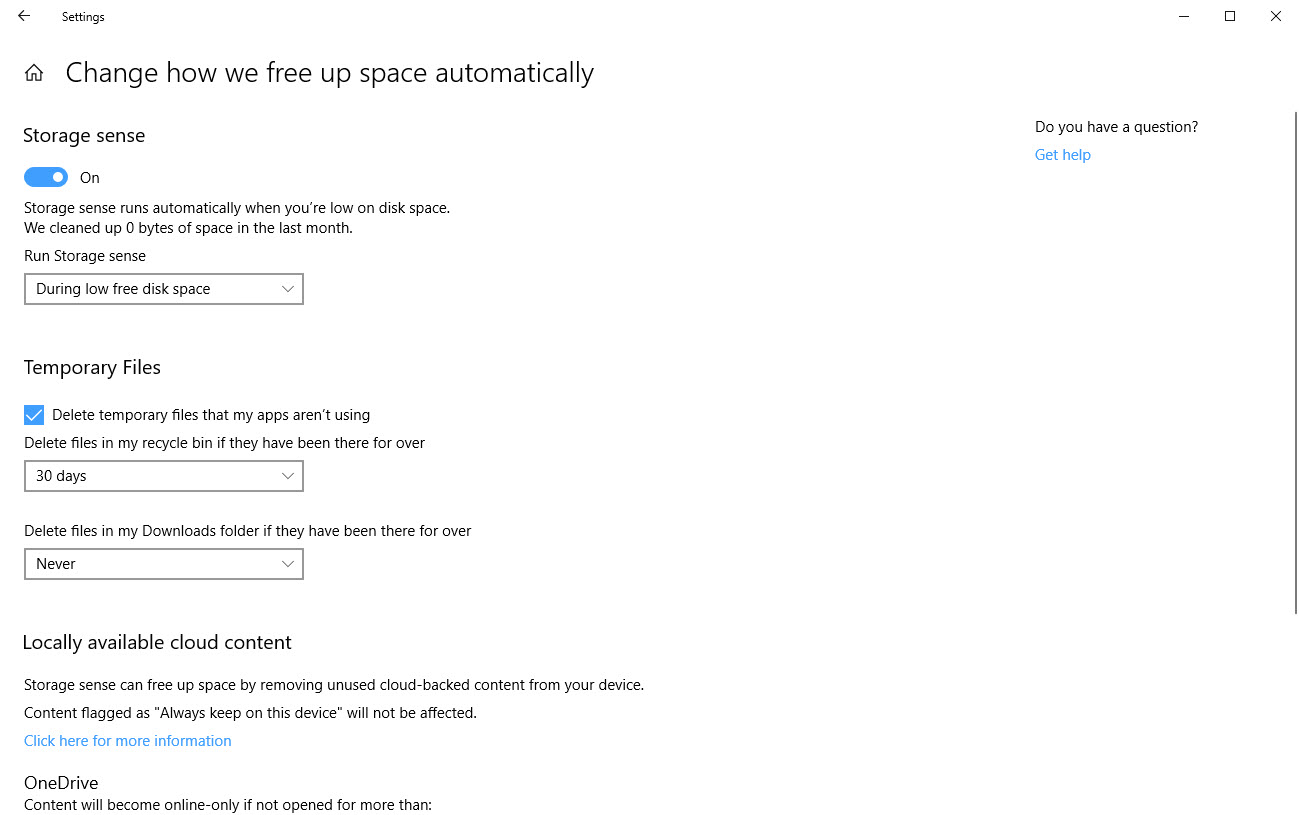 It's worth noting that if you use Microsoft's OneDrive, cloud file storage and sync service, then you can also set this to make files and documents available only on download, so not stored locally on the PC, if they're not used or opened for a period up to 60 days.  If you do have a PC on which you want all of your files and documents available all the time, perhaps as in my case there's about a terabyte of them and they'd take forever to download again, you should set this option to Never.
Learn how to maximise your productivity with Windows 10, Mike Halsey's book "The Windows 10 Productivity Handbook" is on sale now from Apress, Amazon, and all good booksellers.