OneDrive is Microsoft's cloud storage and file sync utility, it's built into Office 365, and it's an incredibly useful feature.  Sometimes however you can find that OneDrive becomes corrupt, fails to work on a PC, and can be run at all.  Luckily there's are easy fixes you can implement to reset or reinstall OneDrive to get it working again.
To Reset OneDrive
Press the Windows key + R to open the Run dialog
Type the command %localappdata%\Microsoft\OneDrive\onedrive.exe /reset
Click the OK button to run the command
If the OneDrive icon does not reappear in the System Tray on the far right side of the Taskbar within a few minutes, in the Run dialog, type the command %localappdata%\Microsoft\OneDrive\onedrive.exe to start OneDrive manually
To Reinstall OneDrive
Search in the Start Menu for Command Prompt and then right-click it and select Run as Administrator
Type taskkill /f /im OneDrive.exe to stop any running OneDrive processes
The following command, which will uninstall OneDrive, will vary depending on whether you have the 32-bit or 64-bit versions of Windows 10.  To find out which you have search in the Start Menu for System and open the System (Control Panel) search result, this displays System type which is the information you need

On a 64-bit system type %systemroot%\SysWOW64\OneDriveSetup.exe
On a 32-bit system type %systemroot%\System32\OneDriveSetup.exe

Open a web browser and visit https://onedrive.live.com/about/en-us/download/ and click the Need to reinstall? Click here to download link.
Download and run the OneDrive installer app.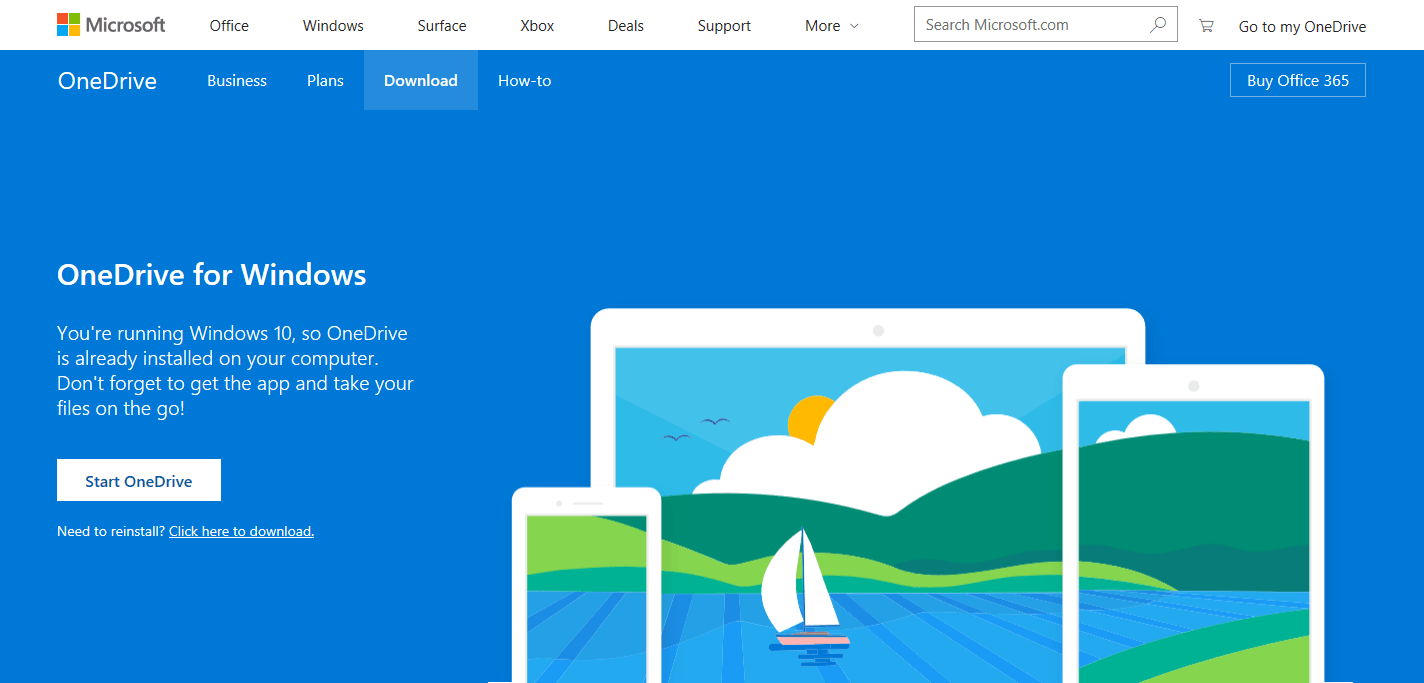 If you don't see the OneDrive sign-in dialog appear once OneDrive has been reinstalled, look in the System Tray at the far right of the desktop Taskbar for the OneDrive icon: note you may have to click the expand (˄) icon in the System Tray to display the OneDrive icon.  Click this and you will be prompted to sign-into OneDrive, and with this done you can choose which folders you want visible, or syncing to your PC.
For in-depth Windows 10 Troubleshooting advice, Mike Halsey's book "Windows 10 Troubleshooting, Second Edition" is on sale now from Apress, Amazon, and all good booksellers.
Post expires at 2:00am on Tuesday October 14th, 2025