Windows Update is essential, it keeps your PC safe and secure from malware, exploit hacking, and it keeps things stable, reliable and up to date.  However not all updates install without a problem, and this is because as there is a virtually infinite number of combinations of PC hardware, apps, and peripherals it would be impossible for Microsoft to ever guarantee everything would run without a hitch.  Indeed Apple have problems with their updates occasionally, and they completely control all the hardware.
If you find that a recent Windows Update has made your PC unstable or unreliable it's not too difficult to uninstall it, and there are a couple of ways you can achieve this.
In Settings, you can open Update & Security,  Windows Update and then View Update History to reveal a link called Uninstall updates.  Not every update will be removable, but you will be able to see what updates can be removed, and you can identify them by their installed on date, the clue being when the problems with your PC began.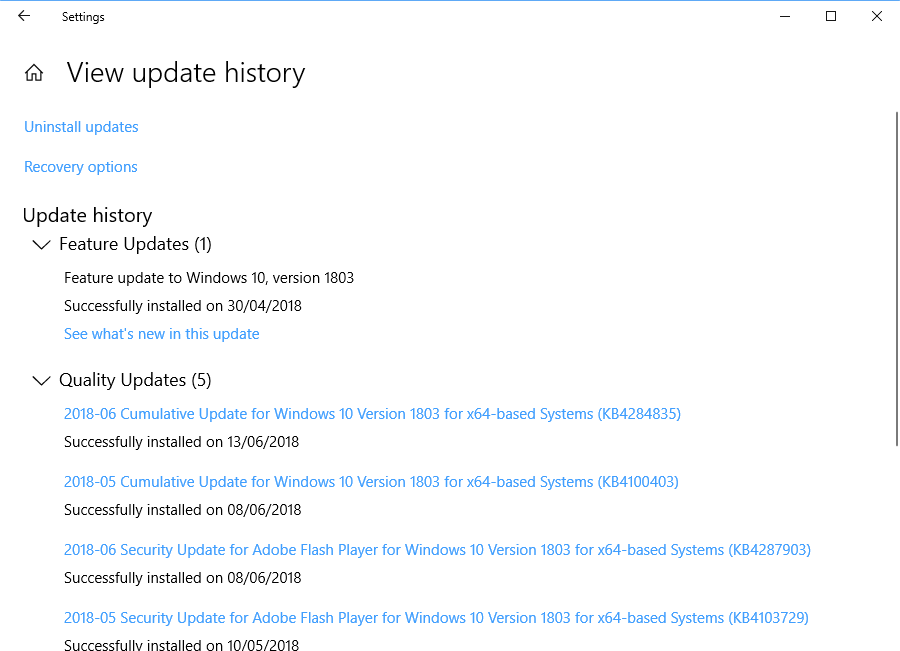 Another way to remove updates, and a way that can remove some that otherwise would have been uninstallable, is to search in the Start Menu for System Restore and click the Create a Restore Point option when it appears in the search results.  In the dialog that appears, click the System Restore button.
You will now see a list of snapshots that have been captured on your PC that you can roll back to.  These snapshots are recorded every time a significant event occurs, such as a Windows Update being installed, or an new app being installed.  You can select the restore point you want to revert to, and click Next to roll back the PC to that point.
There is much more information about System Restore, including how to activate the feature if it is disabled, and how you can use System Restore to get a non-bootable PC working again in my dedicated System Restore article.