If something goes wrong with your PC and you find that Windows no longer starts to the desktop, you can reinstall the operating system from the Recovery Console.  If Windows fails to start three times then it will start its recovery process automatically, but if the installation is corrupt you will need to use a USB Recovery Drive to boot to the Recovery Console.  You can find out how to create a Recovery Drive HERE.
When you're in the Recovery Console, click the Troubleshoot link and you will then be presented with a Reset option.  When you click Reset you will be asked if you want to Keep [your] files or Remove everything.  You may also, depending on your hardware, see a Cloud Restore option, which will download a fresh, up to date Windows installation from the Internet.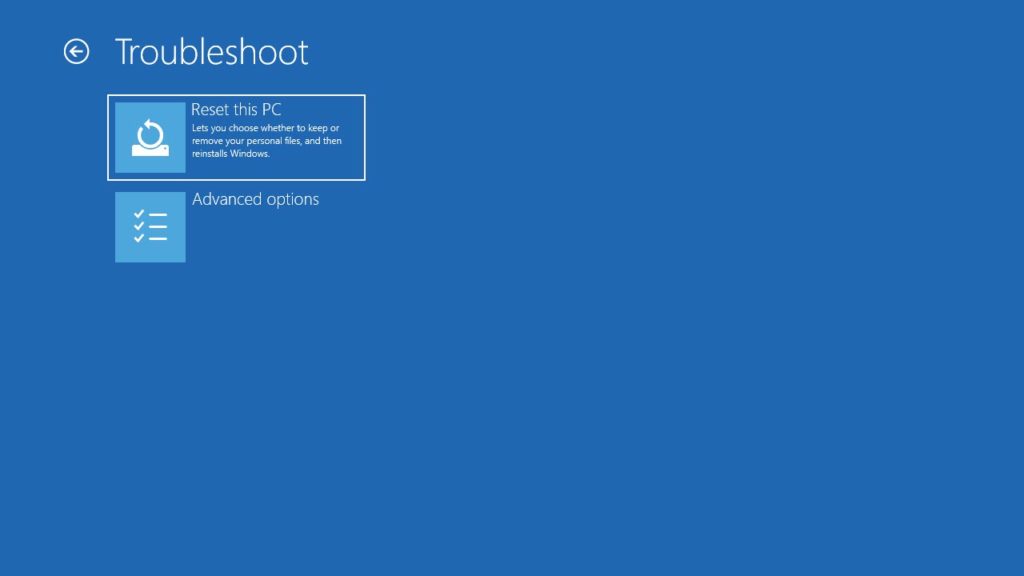 Reset works from a backup copy of Windows that's stored automatically by the operating system on the hard disk, and that is also kept up to date.  It does not however include any of your installed apps or software, so these will need to be reinstalled after the Reset process completes.
For in-depth Windows 10 Troubleshooting advice, Mike Halsey's book "Windows 10 Troubleshooting, Second Edition" is on sale now from Apress, Amazon, and all good booksellers.