Microsoft have revamped the search facility in Windows 10 to make it much simpler to use.  You can search either from typing when the Start Menu is open, or by clicking in the search box, or the magnifying glass icon that sits next to the Start Button.
With the search panel open you can just start typing, and Windows will search everything on your PC.  If you are doing a specific search however, such as for a document, or within your email, you can click the tabs along the top of the panel to narrow down your search.  You will also see recent files, documents, and apps listed to give you quick access.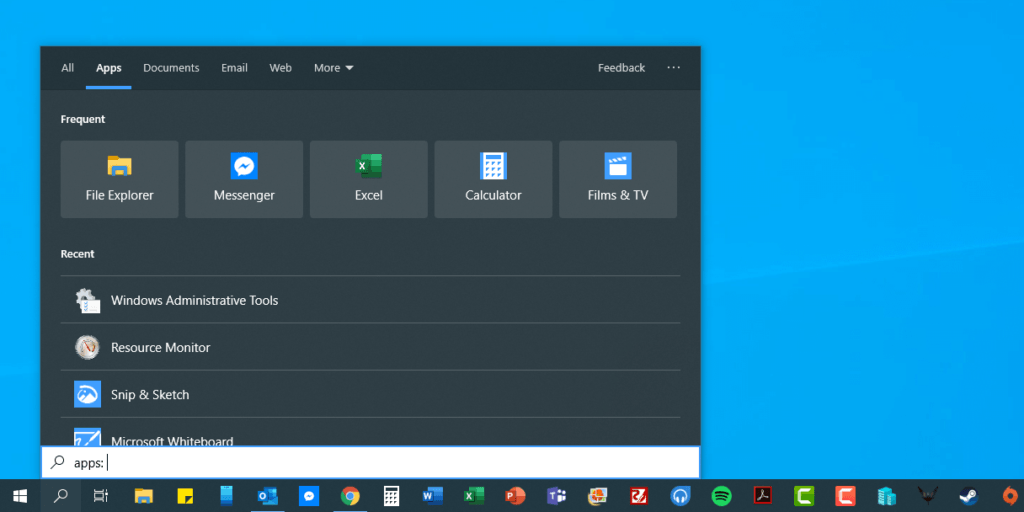 Clicking the More tab will display a drop-down menu of other things you can search for including folders, music, people, pictures, settings and video.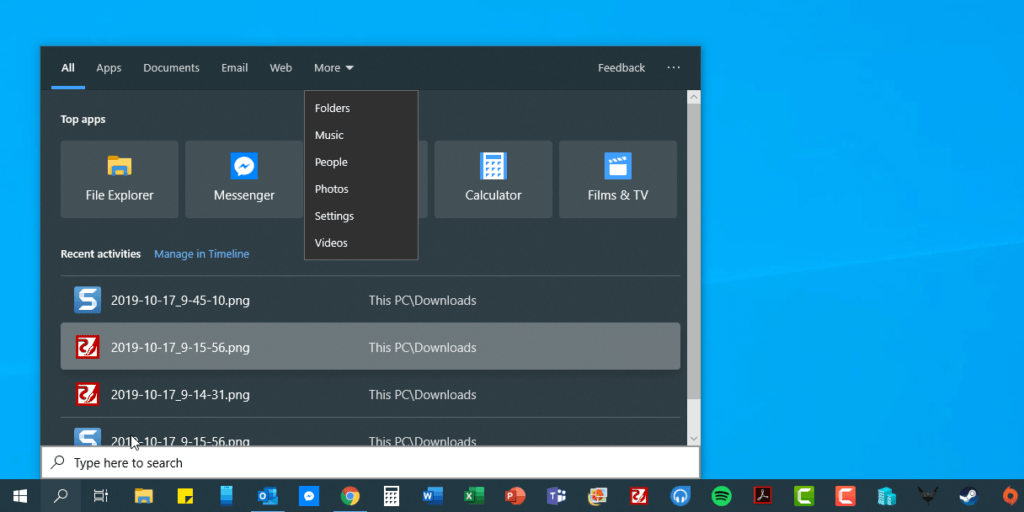 The search facility is very simple to use, but also very powerful in Windows, but it can be expended still further by using Saved Searches.  You can find out how to use this little known, but amazingly useful facility HERE.
Learn how to maximise your productivity with Windows 10, Mike Halsey's book "The Windows 10 Productivity Handbook" is on sale now from Apress, Amazon, and all good booksellers.