If like me you spend long hours working at your PC, you can find there are two things that can really prevent you from being able to concentrate, work, and even sleep afterwards.  Fortunately Windows 10 includes two features that can significantly help you get more done, and relax better when you're finished.
Focus Assist
Formerly called Quiet Hours, Focus Assist can be found as a button in both the Action Centre, and also in the System section of the Settings panel.  Focus Assist will silence notifications and alert popups for those times you need to really get your head down and concentrate. There are various options available, including showing none, only priority, or just alarm notifications, and you can also choose what times of the day, or for which activities the feature automatically turns on.  It's worth spending a little time choosing the options that suit you here, though remember in the Action Centre (the callout icon at the far right of the Taskbar) there's a button enabling you to quickly and simply turn Focus Assist on or off at any time.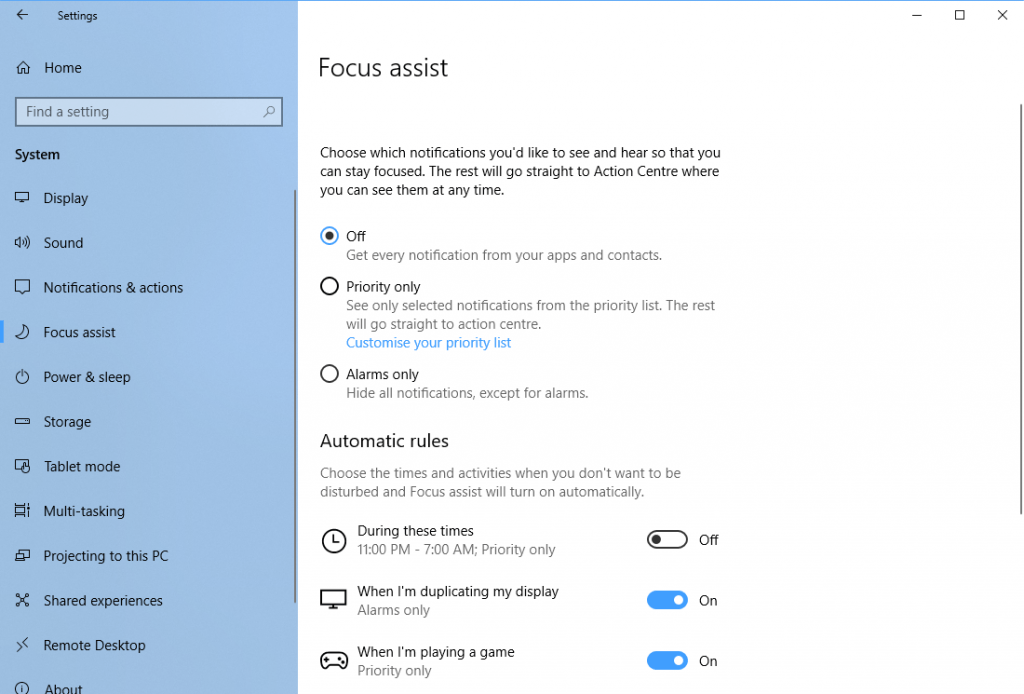 Night Light
Night Light is designed to help you work better on your PC late into the evening.  The bright light of PC monitors and smartphones can cause various problems from eye-strain to sleeplessness.  Night Lights are becoming increasingly popular, and it slowly decreases the colour temperature of the screen as darkness draws in. This helps the backlight on your screen dim at roughly the same rate as the sunset outside.  You can turn Night Light on and off quickly from a button in the Action Centre, or by configuring its options in the Settings app, but selecting System and then clicking the Night light settings link.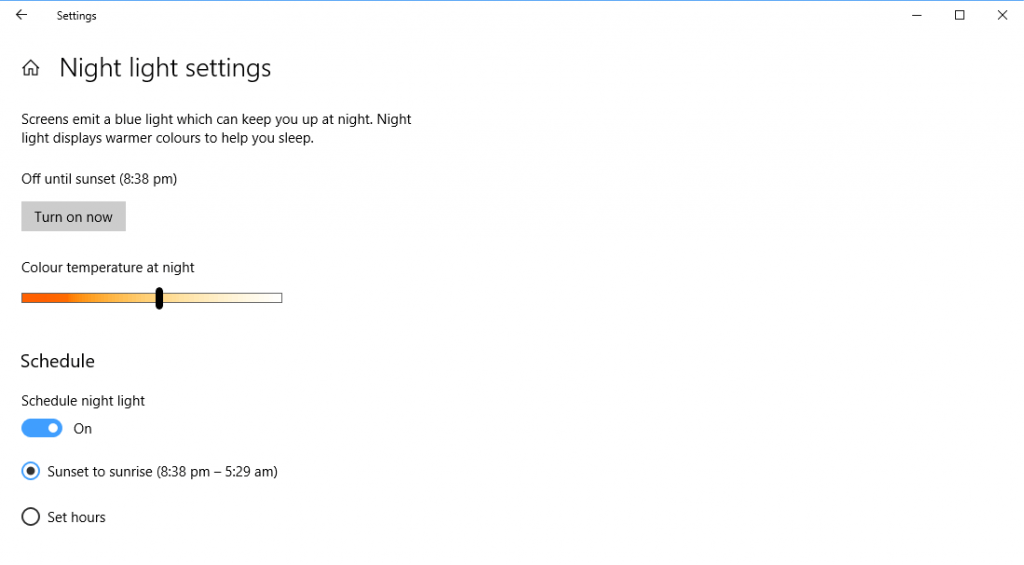 Learn how to maximise your productivity with Windows 10, Mike Halsey's book "The Windows 10 Productivity Handbook" is on sale now from Apress, Amazon, and all good booksellers.