Windows has come with a Sticky Notes app since Vista, but it's been expanded so that you can sync your notes across multiple PCs with a Microsoft Account or Azure AD account, and they can be minimized to a single panel on your screen.
When you sign into the Sticky Notes app you will see the main Sticky Notes window.  This lists all the notes you have created.  From here you can manage notes, delete them and double click them to open them on your desktop.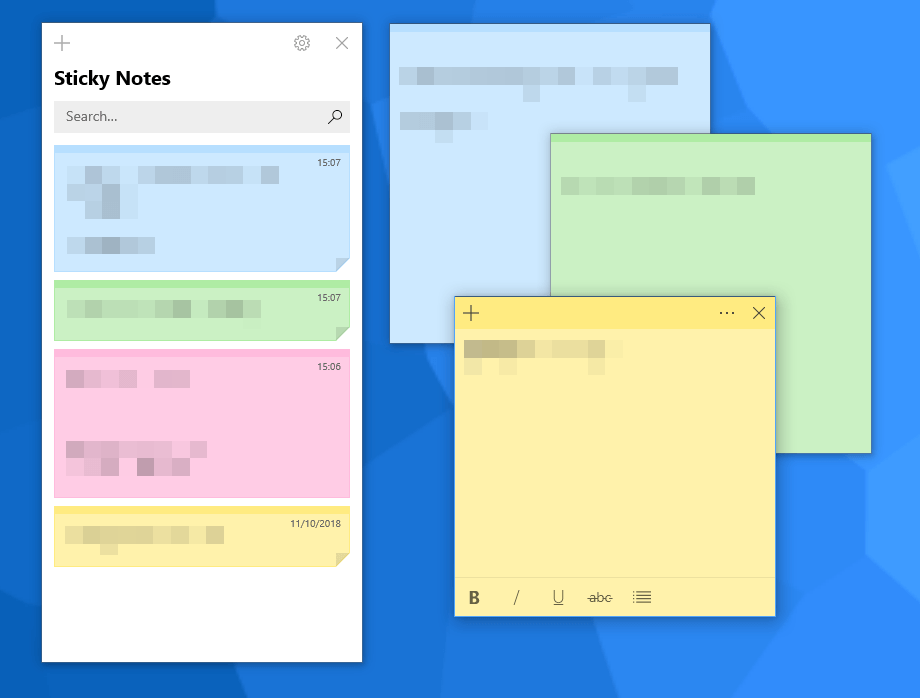 In the top right corner of each note is a close icon and a menu icon.  The Menu options allow you to change the colour of the note, delete it and more.  Additionally the Settings icon in the main Sticky Notes window enables you to activate or deactivate insights.  These allow the notes to search for things like phone numbers, and dates, and they can work with Cortana to let you automatically set reminders, or search for relevant information.
Sticky notes are being expanded with new functionality all the time, and Sticky Notes apps for Android and iOS are in development, in addition to To-Do syncing across outlook, Wunderlist and more.