Windows has come with a Sticky Notes app since Vista, but it's been expanded so that you can sync your notes across multiple PCs with a Microsoft Account or Office 365 account, and they can be minimized to a single panel on your screen.
When you sign into the Sticky Notes app you will see the main Sticky Notes window.  This lists all the notes you have created.  From here you can manage notes, delete them and double click them to open them on your desktop.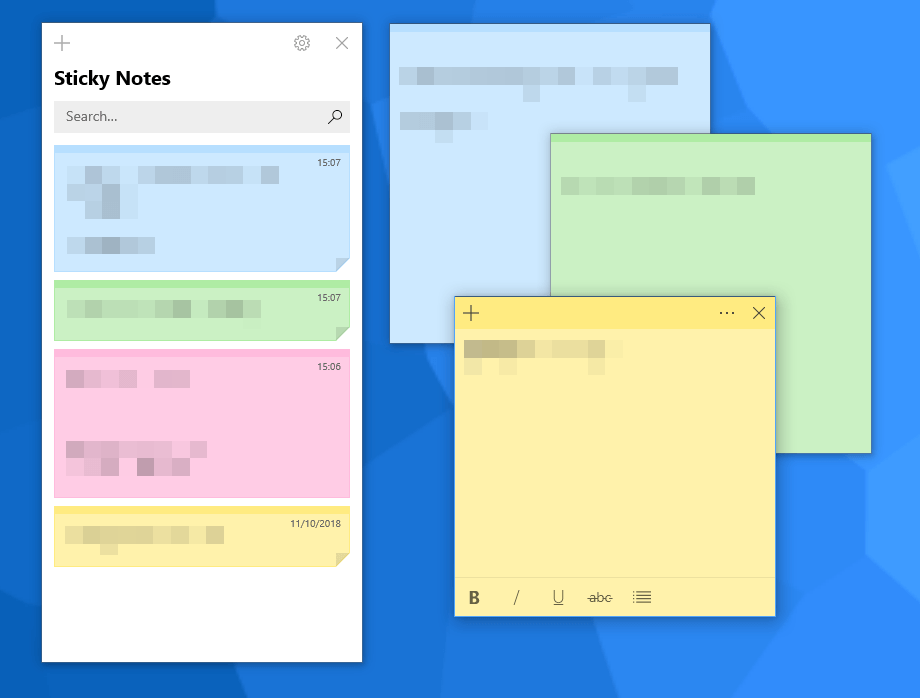 In the top right corner of each note is a close icon and a menu icon.  The Menu options allow you to change the colour of the note, delete it and more.  Additionally the Settings icon in the main Sticky Notes window enables you to activate or deactivate insights.  These allow the notes to search for things like phone numbers, and dates, and they can work with an installed smart assistant to let you automatically set reminders, or search for relevant information.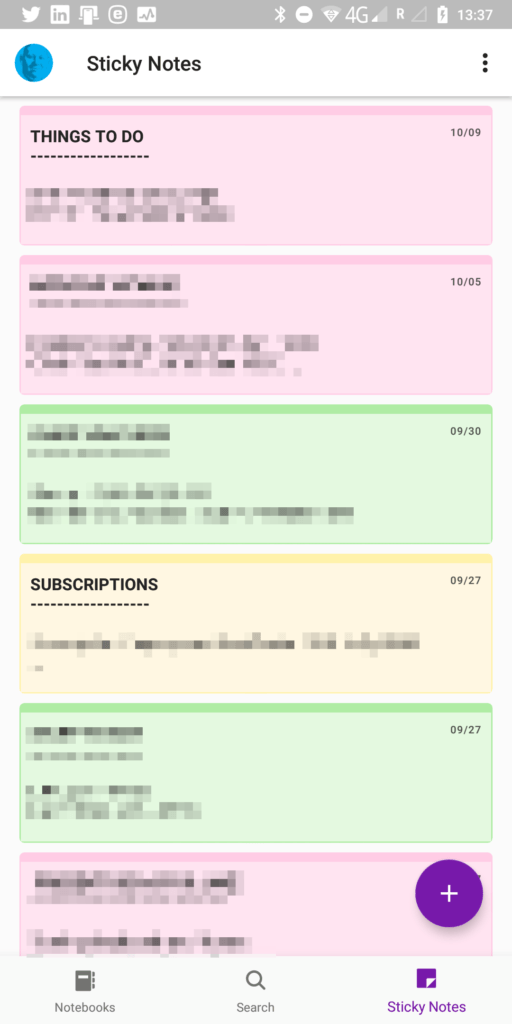 Sticky notes can synchronise with Microsoft OneNote on any device, including Windows 10, Android, and Apple's OS X and iOS operating systems.  You'll need to sign into OneNote on the other device(s) using the same Microsoft or Azure account you use on your Windows 10 PC.  When you do, open OneNote and you'll see Sticky Notes as a selectable option.
To get started with Sticky Notes, click the + icon in the top left of the window with Sticky Notes open on your desktop.  This will create a new note.  You will then see a darker coloured bar across the top of the note.  Click this to open controls for the note.
Across the top of the note are controls to add another note, change the colour of the note, open the full notes list (if it's not already open), delete the note and close the note.
Along the bottom of the note are text formatting controls including bold, italic, underline, strikethrough, bulleted list, and picture insert.
Sticky Notes is a very useful app, not the least because you can leave these notes on your desktop just as you might put a real sticky note on the side of your PC's monitor.
You can use these links to download OneNote for Android, iPad and iPhone, Apple Mac, and the Windows Desktop.  You can also use OneNote in a web browser.
Learn how to maximise your productivity with Windows 10, Mike Halsey's book "The Windows 10 Productivity Handbook" is on sale now from Apress, Amazon, and all good booksellers.