If you are using Windows 10 on your PC, it's possible you will be able to upgrade to Windows for FREE!  There are a few caveats with this however as, unlike the free upgrade offer from Windows 7 and Windows 8.1 to Windows 10 back in 2015, this time the minimum hardware requirements for your PC are more strict.
If you purchased your PC with Windows 10 installed it's highly likely you'll be eligible for the upgrade.  If you're not then you will be able to continue using Windows 10, fully supported with security and stability updates until the end of its supported life on October 14th 2025.
To check if you can upgrade to Windows 11 for free, open Settings from the Start Menu and navigate to Update & Security.  In the Windows Update panel you will see a message telling you if your PC can be upgraded.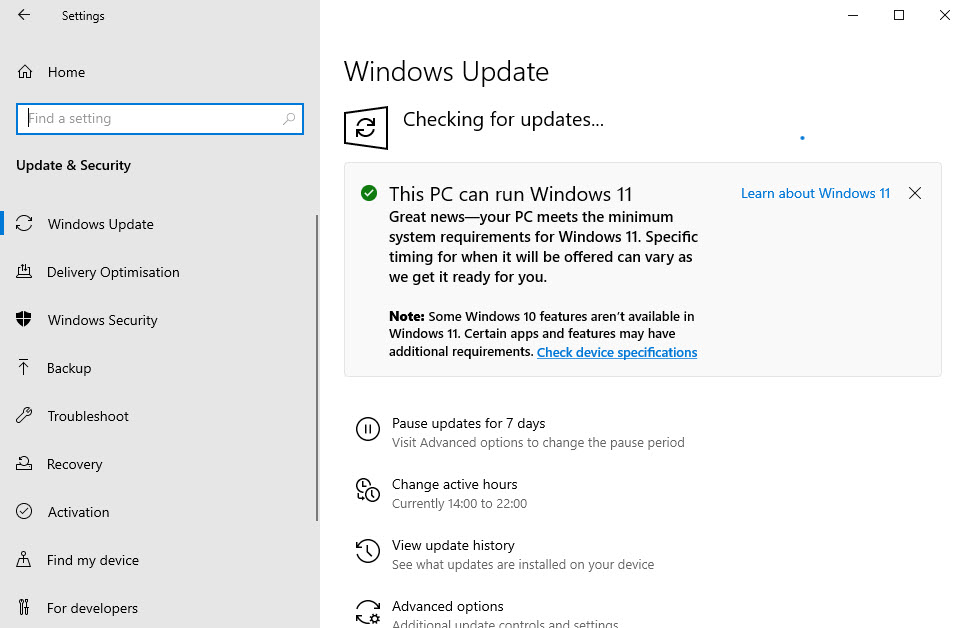 If you can download and install Windows 11 straight away you will see an Upgrade button, but sometimes Microsoft want to be completely sure all your hardware and apps will continue to work without problems, and you will receive a pop-up notification on your desktop when Windows 11 is available for you.
After the upgrade all your apps, software, files and documents will be exactly where you left them, and the upgrade is very straightforward as both Windows 10 and Windows 11 run on the same underlying operating system code.  Don't forget to check all my Windows 11 getting started, hints and tips articles here over the coming months.
Post expires at 1:00am on Tuesday October 14th, 2025