If you difficulty reading what's on your PC's screen, you can enlarge everything by activating the Magnifier.  You can find this in Settings or by pressing Windows key + Ctrl + M.  Here you can control the standard magnification level from 200% all the way up to 1600%.  You can also set the Magnifier to automatically start when you sign into Windows, to invert the colours on your screen to make things easier to see, and how you want the magnifier to operate.
You can then turn the Magnifier on by pressing Windows key + Plus (+) and turn it off again with Windows key + Esc.
There are three different modes for the magnifier, Full screen where it appears as a floating widget on your screen and the whole screen is magnified, Lens where a floating lens appears underneath your mouse cursor, and Docked which places a magnified dock at the top of your screen.  The widget also contains Zoom out and Zoom in controls.  You can zoom from the desktop by using the keys Windows key + Plus (+) and Windows key + Minus (-).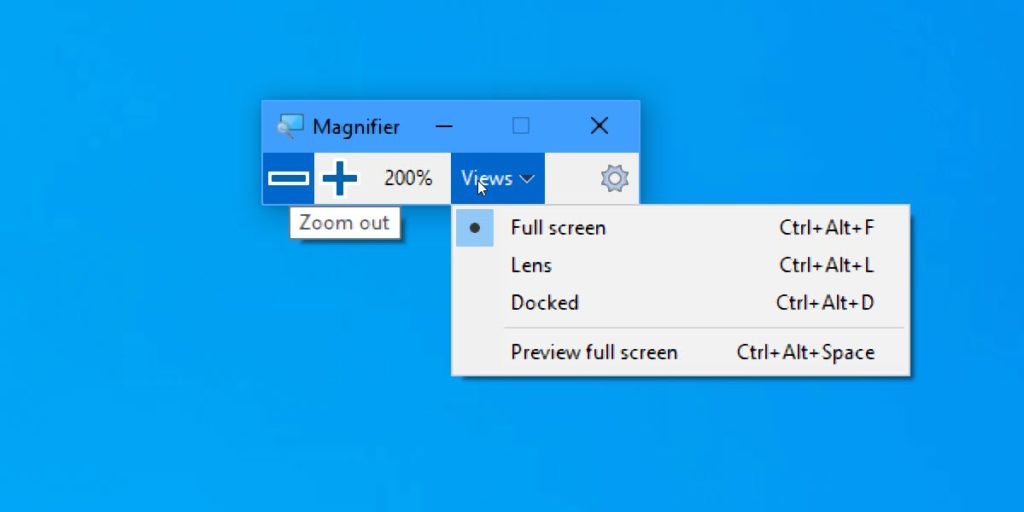 If you find anything on your PC difficult to see or read, the Magnifier could help.  Alternatively you can scale all the text on your screen to make everything larger.  You can read how to use this feature HERE.
Learn how to make Windows 10 easier to see, hear, use, and touch with Mike Halsey's book "The Windows 10 Accessibility Handbook", now on sale from Apress, Amazon, and all good booksellers.
Post expires at 2:00am on Tuesday October 14th, 2025