Last Updated: January 2018
Gemini PDA
I was always a fan of PDAs (Personal Digital Assistants) and used to own various Psion PDAs including various models of the Organizer II and Series 3, and the Series 5.  The Gemini has been created by UK startup Planet Computers, and the man behind the Psion Series 5's legendary keyboard.
It runs Android and Linux in a dual-boot system with an 18:9 (2160 x 1080) display, a 10 core CPU, 4GB Ram, and comes with 64GB storage that I have expanded with a 256GB MicroSD card.  It has both Wi-Fi and 4G connectivity.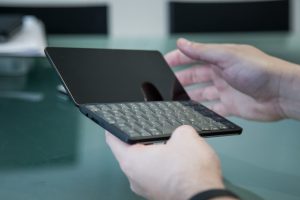 Self-Build Desktop PC
My self-build PC is now getting a bit long-in the tooth and showing its age, but it's based around an Intel Ivy-Bridge i7 4930K processor running at 3.4GHz, 32GB Ram, an Nvidia GeForce GTX 980 graphics card various drives with the OS residing on a 500GB Samsung 840 EVO SSD.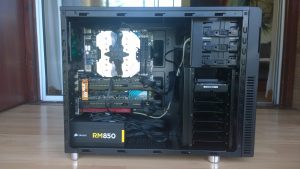 LG 34UC88 Ultrawide Curved Monitor
I bought this 34-inch, 21:9 ultrawide, curved monitor both for gaming (I play Elite: Dangerous a lot) but also for work (spreadsheets look amazing).  It has a resolution of 3440 x 1440 and provides an excellent wrap-around workspace.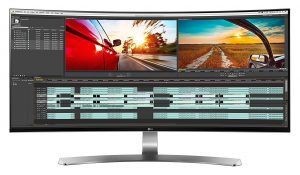 Bose Companion 50 Speakers
I take my music as seriously as my gaming, and buy 24-bit audio online.  My speakers therefore had to be great, so I chose the Bose Companion 50 PC speaker 2.1 set.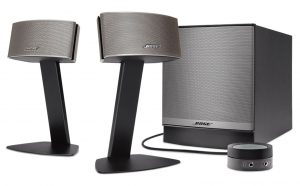 Dell XPS 13
The Dell XPS 13 is the best laptop on the planet… end of.  My own XPS 13 (which I'll probably replace this year with the latest model) features a dual core i7 processor, 8GB ram and a 512GB SSD, with that amazing "infinity display" screen.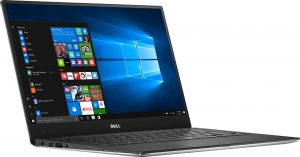 Intel NUC Abel M2
Tucked away, strapped to the back of my living room TV, and running Windows 7 Media Centre is an Intel NUC that I use just for watching TV and video.  It has a Core i5 processor with 8GB Ram and a 250GB M.2 SSD.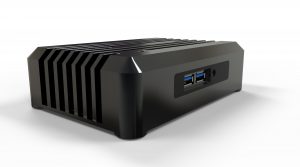 Microsoft Lumia 950XL
My back-up phone is my trusty Microsoft Lumia 950XL, but it's only taken out now when I really need it, as I can make and receive calls on my Gemini PDA.  I have a custom wooden case on the back of the phone.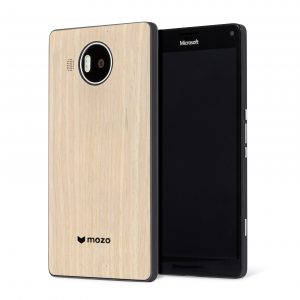 Xbox One X
Okay I'll admit it, I won this in a Microsoft giveaway.  I'm not complaining though.  It might not get used much for games, but I do watch 4K Blu-Ray movies on it.
HP Slate 17
The HP Slate 17 is a 17-inch android tablet, complete with kickstand, that just sits next to my desk to serve as a screen for TV and videos.  It's getting a bit old now, but still works perfectly well for what I use it for.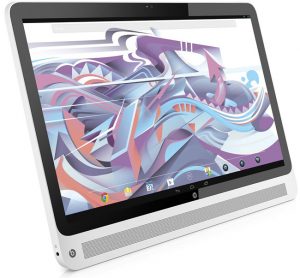 HP Stream 7
Again this HP Stream 7 is getting a bit old, and it's only used as a test-machine when I need to write about Windows 10 running on screens smaller than 10-inches.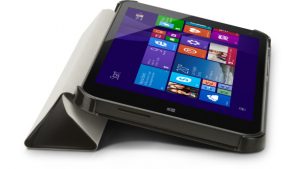 Olympus LS14 and LS100 Audio Recorders
When I'm recording video courseware I need top of the line recording equipment, and for this I turn to my Olympus LS14 and LS100 professional recorders.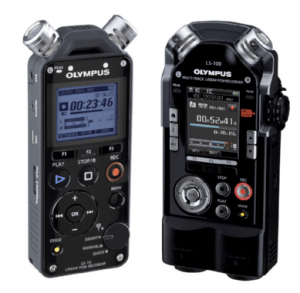 EditorsKeys SL600 Microphone
Additionally to the Olympus recorders, I have an EditorsKeys SL600 condenser USB microsphone, which is also top of the line.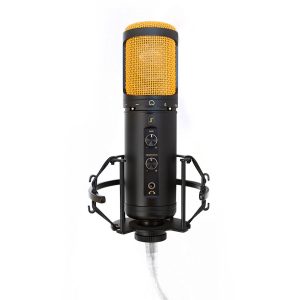 JVC GC-PX100
I've had the JVC GC-PX100 video camera almost since the first day it was released.  It's a bit older now and can't record 4K video, but it's an excellent camera for any video work, outdoors or in the studio.